10 K-pop comebacks to look forward to this February
---
---
K-pop fans have a lot to look forward to in the upcoming months! February is already off to an amazing start with ten confirmed comebacks from some extremely talented groups and artists. Check out the full line-up below and see if any of your favorites are making a comeback soon.
1.) Red Velvet
Red Velvet is gearing up for their first comeback in four months!
The upbeat girl group will be returning on February 1 with their fourth mini album, entitled Rookie. This album will feature six tracks, including a title song of the same name.
Red Velvet recently began promotions for their comeback with teaser images and their most recent music video teaser, which can be seen here.
---
2.) Zion T
Zion T will be making his first comeback since his single "No Make Up" in October 2015.
On February 1, the singer will be releasing album called OO. This album will consist of seven smooth tracks, including collaborations with Big Bang's G-Dragon and well-known rapper, Beenzino.
In order to promote his new album, Zion T recently released an album preview that can be seen here.
---
3.) Mad Clown and Bolbbalgan4
Mad Clown recent teased for an upcoming collaboration with the popular indie duo, Bolppalgan4!

The track, entitled "Can't Find My House", will be released on February 3.
Unfortunately, little else is known regarding this exciting collaboration.
---
4.) Cross Gene
Cross Gene will be releasing a contrasting comeback.
The group's title track, "Mirror", is set to be released on February 8.
However, the six-member group recently revealed that they will be releasing a pre-release track entitled "White Mind" on January 31. This track is set to have a light concept that will greatly contrast the darkness of "Mirror".
---
5.) BTS
Big Hit Entertainment announced that BTS will be releasing a sequel to their most recent album, WINGS.
The album, entitled WINGS: You Never Walk Alone, will be a continuation of the story told in WINGS. The sequel, like it's predecessor, will feature tracks that the members wrote, composed, and produced.
This highly anticipated album is set to be released on February 13.
---
6.) TWICE
TWICE is planning to release a special album in February as a continuation of their third mini album, TWICEcoaster Lane 1.
JYP Entertainment recently made an official statement regarding the group's comeback, "The exact date has not been confirmed yet. It's currently under discussion."
---
7.) BIGFLO
BIGFLO will be making their first comeback as a reorganized group!
In June of 2016, BIGFLO's leader, Jungkyun, went on a hiatus to enlist in the army. Unfortunately, soon after, members Z-UK and Kichun announced their departure from the group.
Fortunately for fans, BIGFLO has added three new members to the line-up and confirmed a comeback for February of this year.
BIGFLO's upcoming dance album, entitled Stardom will feature new members Euijin, Sungmin, and Lex, along with remaining members Ron, Yuseong, and HightTop
Although there is no official release date, the group has already began promotions with individual teaser images and a group teaser video, which can be seen here.
---
8.) Lovelyz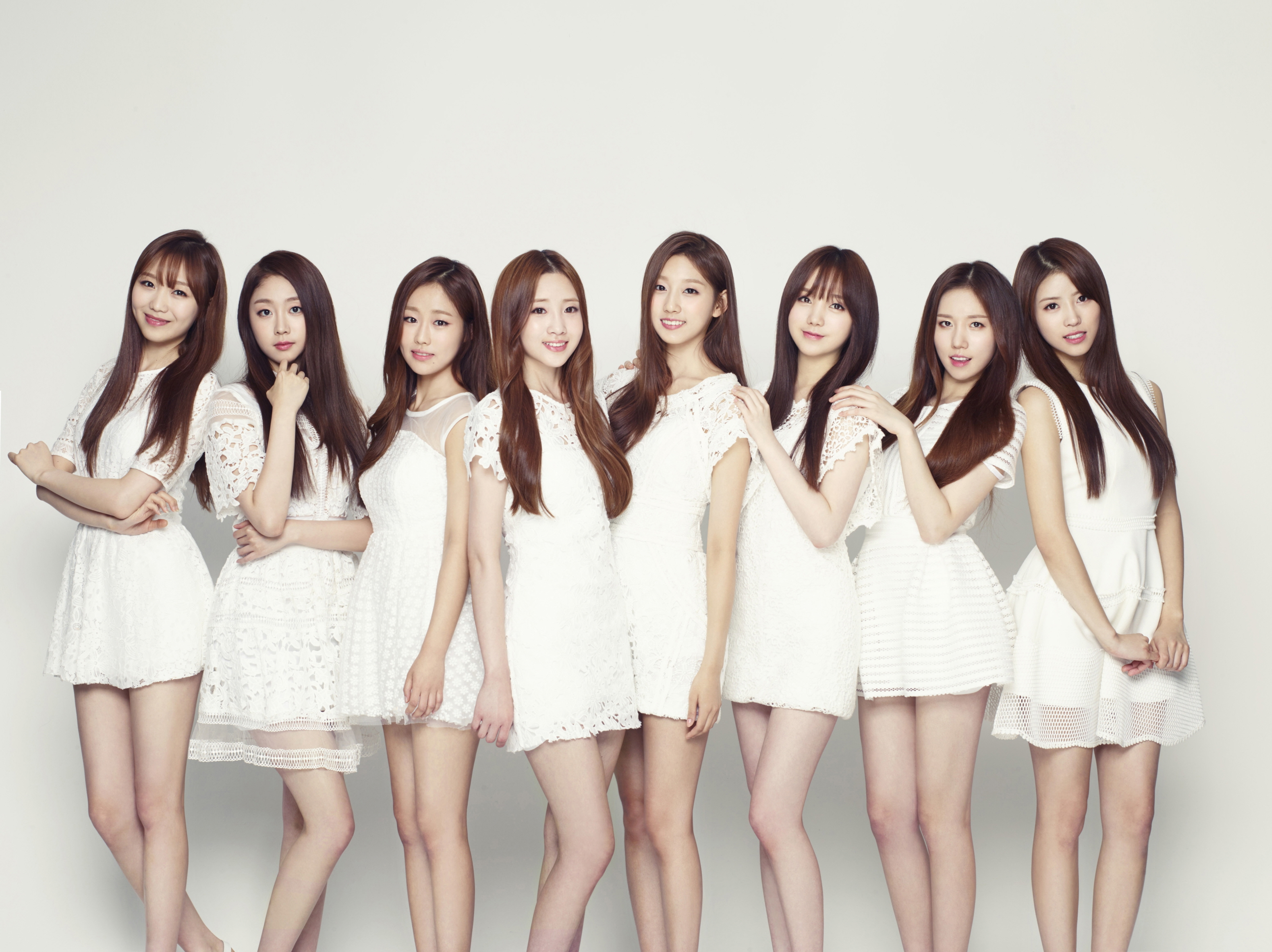 Lovelyz will be making their first comeback in over ten months!
After finishing up their first concert, a source from Woollim Entertainment announced the girl group's comeback, stating, "It is true that Lovelyz is aiming for a comeback next month. The exact date has not been decided yet. The members are continuously recording songs and getting ready to release their new album. We haven't decided what kind of album it will be either."
---
9.) MONSTA X
During a recent Naver V Live broadcast, MONSTA X member Jooheon spoke about his upcoming mix tape, along with the group's intentions to comeback this February.
He stated, "We're going to be making a comeback soon. We've prepared something that's bigger than anything we've ever done before. Please keep an eye out for it."
---
10.) gugudan
According to reports, gugudan will be returning with a new release for the first time since their debut!
Their agency, Jellyfish Entertainment, revealed, "gugudan recently wrapped up a photo shoot for their album's jacket images. While they are preparing for a February comeback, an exact date has not yet been finalized."
---
What an incredible line-up! Which February comeback are you most excited for? Let us know in the comments below!
In This Article
---
---