13 Sexy Seo Kang Joon GIFs to get your hump day going
---
---
Happy hump day! Nothing can rescue a drowsy Wednesday afternoon like a string of sexy Seo Kang Joon GIFs. Enjoy and you're welcome!
1. A hot man without a shirt will make my day.

2. And when you make that three hot shirtless men, that'll make my day any day. 3. I wish I'd find Seo Kang Joon lying on my couch like this

4. And get to meet his cat Okie Dokie.
5. How could you have voted for anyone but him as your summer crush?!
6. His body is beach-ready, and his eyes are ocean deep.
7. Seriously, look at those dark brown eyes!
8. He's hot when he's dry,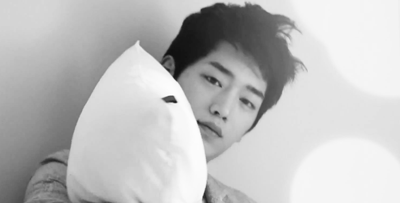 9. Or wet.
10. A sexy guy who can steal our hearts?! No wonder why he's been in so many ads.

11. He knows how to look sexy.
12. He looks sexy even after a fight.

13. I wish I were that flower.
14. You're not exhausted and fed up that it's only Wednesday anymore, right?
15. Happy hump day, everyone!

Photo courtesy as watermarked or otherwise referenced.
Follow whatakdrama on Instagram, Facebook, YouTube and Twitter, and visit the website.
In This Article
---
---