14 K-pop groups who experienced major changes in 2016
---
---
K-pop is an ever-changing genre with groups debuting and disbanding every year. However, this year fans received a lot of unexpected news regarding their favorite groups, including heartbreaking disbandments and exciting new members. Just in case you missed anything, here are all the major changes in K-pop over the past year.
1.) 2NE1
In May of this year, 2NE1's exclusive contract with their label YG Entertainment expired and with the unfortunate departure of former member Minzy, the group was left in an odd predicament. After much discussion between the group and their label, it was decided that disbandment was the best option.
Following their disbandment, members CL and Dara both resigned with YG Entertainment as solo artists while Park Bom decided not to. Instead, she will be continuing her solo career under another label.
---
2.) miss A
In May of this year, it was officially announced that the contracts between JYP Entertainment and miss A members Jia and Fei had expired.
Jia and JYP Entertainment felt that it was in her best interest to not renew her contract. She left miss A and the JYP family in good standing.
Fei, on the other hand will be continuing her work as both a solo artist and a member of miss A. She, along with remaining members Suzy and Min, will continue groups promotions as a trio until the issue of contracts is brought up once more. Both Suzy and Min's contracts will be expiring in 2017.
---
3.) DAY6
In February of this year, DAY6 member Joonhyuk's contract with JYP Entertainment was cancelled due to "personal reasons."
Before his abrupt departure from the group, rumors circulated that Joonhyuk was dating a fan. There was no confirmation regarding whether these accusations were true or not, but the controversy surrounding the issue was enough to terminate his contract.
DAY6 is now continuing as a five member group.
---
4.) Cosmic Girls
As of July of this year, Comic Girls has thirteen members with the newest addition to their group, former I.O.I member Yoo Yeon Jung.
It was revealed by Starship Entertainment that Yoo Yeon Jung was supposed to debut with Cosmic Girls from the beginning. However when things didn't work out the way they were intended, she was still very supportive of the other girls and maintained a strong sense of trust with them.
With that in mind, the agency decided that adding her to the lineup and restructuring Cosmic Girls as a thirteen-member group was a good idea.
---
5.) A-JAX
This year, A-JAX became a five member group with the departure of three members and the addition of another.
Former member Ji Hoo has decided to pursue an acting career, while Jae Hyung and Sung Min left the group in order to do the music they want to do as solo artists. Both Ji Hoo and Sung Min are still under contract with DSP Entertainment. Jae Hyung, on the other hand, has left the agency.
Although these members are going on a separate path from A-JAX, DSP Entertainment is very supportive of their decision to pursue their dreams.
A-JAX will continue group promotions as a quintet with their newest group member, Joong Hee.
---
6.) KARA
This year long-running K-pop group KARA disbanded after nine successful years together.
Most of KARA's contracts expired in January of 2016 and three of the four members, Gyuri, Seungyeon, and Hara, did not resign with DSP Entertainment. These members are currently pursuing different opportunities with other companies and their former agency responded by wishing them well in their future endeavors.
The remaining member, Youngji, still remains under contract with DSP Media, who hopes to do their best in helping her succeed as a solo artist in the future.
---
7.) U-KISS
After a long hiatus to study at Columbia University in New York, former U-KISS member AJ left the group in September of this year.
In a long handwritten letter, AJ revealed that his contract with NH media ended in August and that he chose not to resign. He then proceeded to thank fans for all their love and support over the years, before stating his goals to become a better musician and bring amazing music to his fans in the future.
U-KISS will continue promotions as a six member group.
---
8.) SECRET
In September of this year, TS Entertainment announced that its four-member girl group, SECRET, will be continuing promotions with three members with the departure of member Sunhwa.
Sunhwa, who was active in the agency as both an actress and a member of SECRET for seven years, decided not to renew her contract with TS Entertainment. She contributed this decision to her wish to focus on her career as an actress.
SECRET will continue promotions as a trio with Hyosung, Ji Eun, and Hana, who all renewed their contracts. Along with group promotions, the three remaining members will also continue with their individual activities as planned.
---
9.) Nine Muses
Over the past year, Nine Muses has had three members officially graduate from the group.
Following the expirations of their contracts with Star Empire, former Nine Muses members Euaerin, Minha, and Hyuna all decided to leave the group in order to pursue other opportunities elsewhere.
Nine Muses will continue promotions as a five-member group.
---
10.) B2ST
B2ST went though some drastic changes over the past year.
Following concern over Hyunseung's alleged "attitude problem" and lack of participation in group activities, fans began protesting his involvement in the group. It was later revealed that his change in attitude began with turbulence between him and the other members. This strife first began due to musical differences, which later lead to clashing on a personal level.
With this in mind, B2ST and Cube Entertainment began discussing changes to the lineup. After much deliberation, it was decided that the best course of action was to remove Hyunseung from the group and allow him to pursue a career as a solo artist under the label while B2ST would continue with the remaining five members.
However, as of October, B2ST is no longer associated with Cube Entertainment. Following the expiration of their seven-year contracts, the five current members decided to not renew their contracts and decided to create their own label together instead.
---
11.) 4Minute
After seven years together, five-member girl group 4Minute decided to disband earlier this year.
The group's contracts expired in June of 2016 with all five members unanimously deciding that 4Minute had run its course and that it was best to separate in order to pursue individual careers. Cube Entertainment was reluctant to disband the group, but agreed to respect the group's wishes.
Of the former members, only HyunA decided to remain with the agency, while Jihyun, Gayoon, Jiyoon, and Sohyun decided to search for opportunities elsewhere.
---
12.) 100%
As of September, 100% is promoting as a five-member group with Min Woo, Rokhyun, Jonghwan, Chanyong, and Hyukjin.
Former member Changbum, after much consideration, decided to leave the group.
---
13.) Rainbow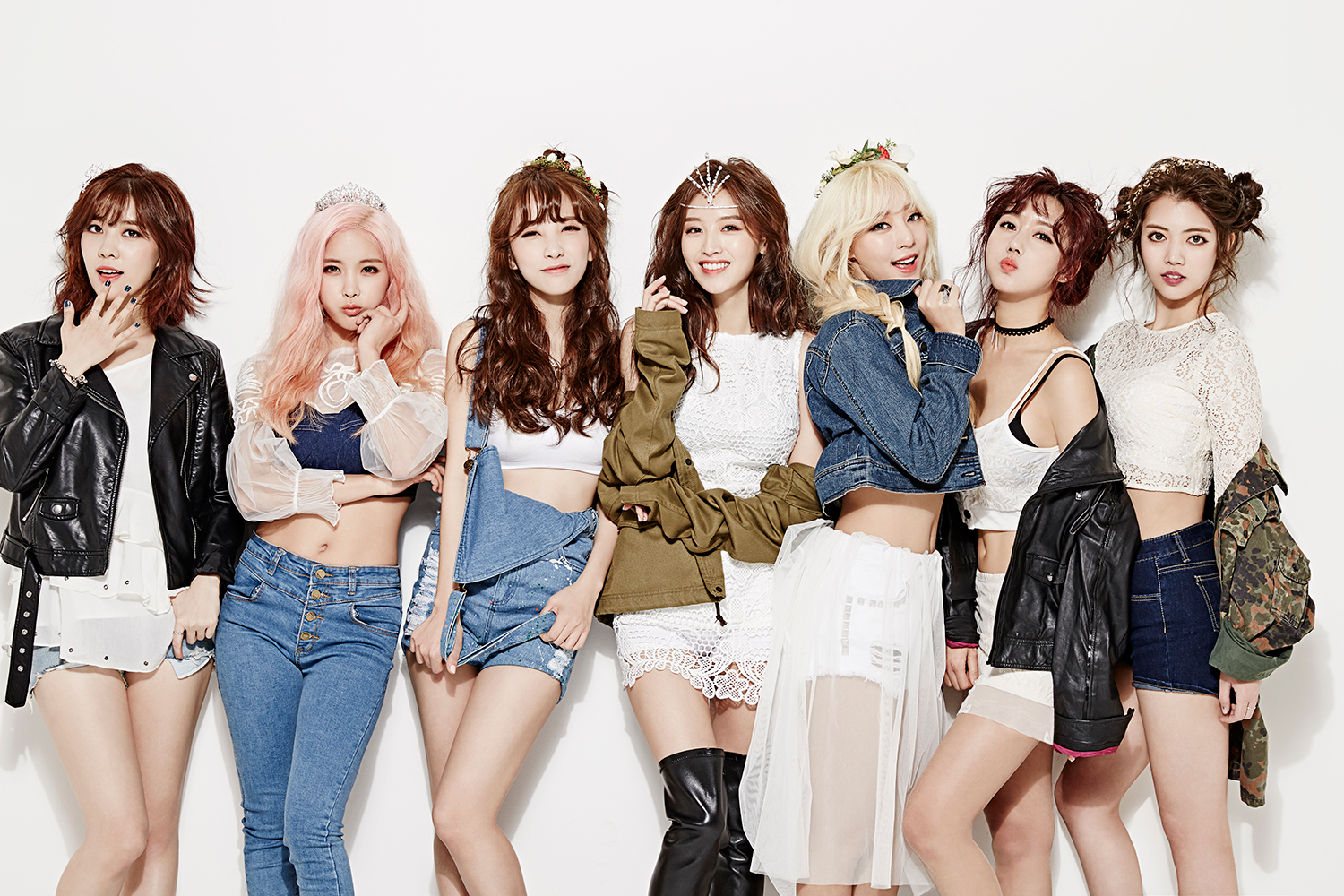 As of November, Rainbow's exclusive seven-year contract with DSP Media has come to an end.
After thorough discussion, the group decided that it was best to disband and pursue opportunities elsewhere.
---
14.) WINNER
WINNER is now promoting as a quartet following the unfortunate departure of Nam Tae Hyun.
Since his trainee days, Nam Tae Hyun has been struggling with mental health issues. In recent months, his condition worsened and had been brought to his label's attention. As a result, he, along with group promotions, was put on temporary hiatus.
However, after lengthy discussion between Nam Tae Hyun and YG Entertainment, it was decided that it would be too difficult to continue as a member of WINNER. His contract was cancelled in November of this year.
---
Any thoughts you wanna share? Let us know in the comments below.
In This Article
---
---