4 K-dramas from 2015 to give you the worst case of Second Lead Syndrome
---
---
Every year, more and more dramas come out for our joy and entertainment, but along with these amazing shows comes a heart wrenching and painful side affect known as Second Lead Syndrome. Second Lead Syndrome occurs when you can't help but cheer on the second male lead in a series, even though you know deep down that he won't get the girl. There are many, many dramas where this symptom can occur, but in honor of the ending of 2015, here is a list of 5 Korean dramas to clench your second lead heartstrings.
1.) School 2015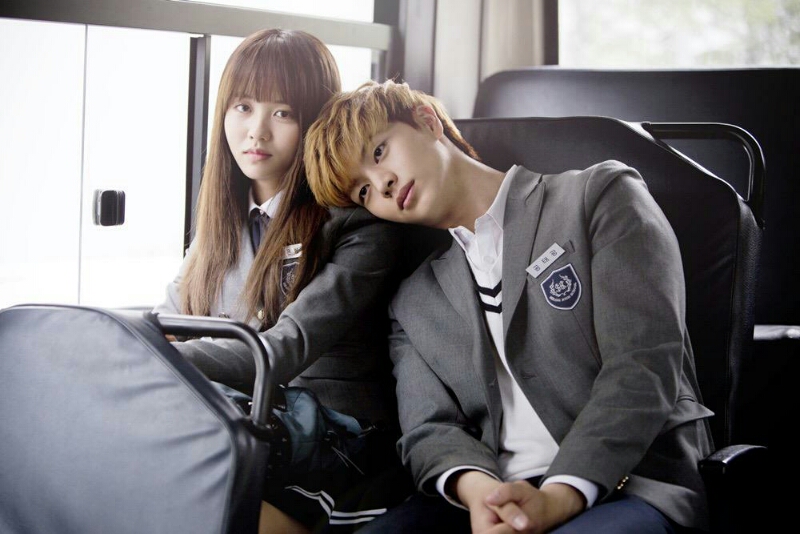 This drama gave almost everyone a small taste of second lead syndrome. It was extremely difficult to pick a favorite between these two male leads, but usually left viewers leaning towards one more than the other. Our spunky female lead, Lee Eun Bi (Kim So Hyun), had a difficult choice between the boy-next-door, Han Yi Ahn (Nam Joo Hyuk), and the wounded teenage rebel, Gong Tae Kwang (Yook Sung Jae), which lead to a rather endearing love triangle. While Yi Ahn was sorting out his emotions, Tae Kwang was an epitome of the perfect love interest, both standing up for her and magically appearing when she needed him. This led to many fans rallying for this second leading man, despite knowing what to expect. Thankfully, throughout the series, it was a bit of a toss up over who would end up with Eun Bi and fittingly had a very open ending with one of the males, of course, getting rejected.
---
2.) Cheer Up!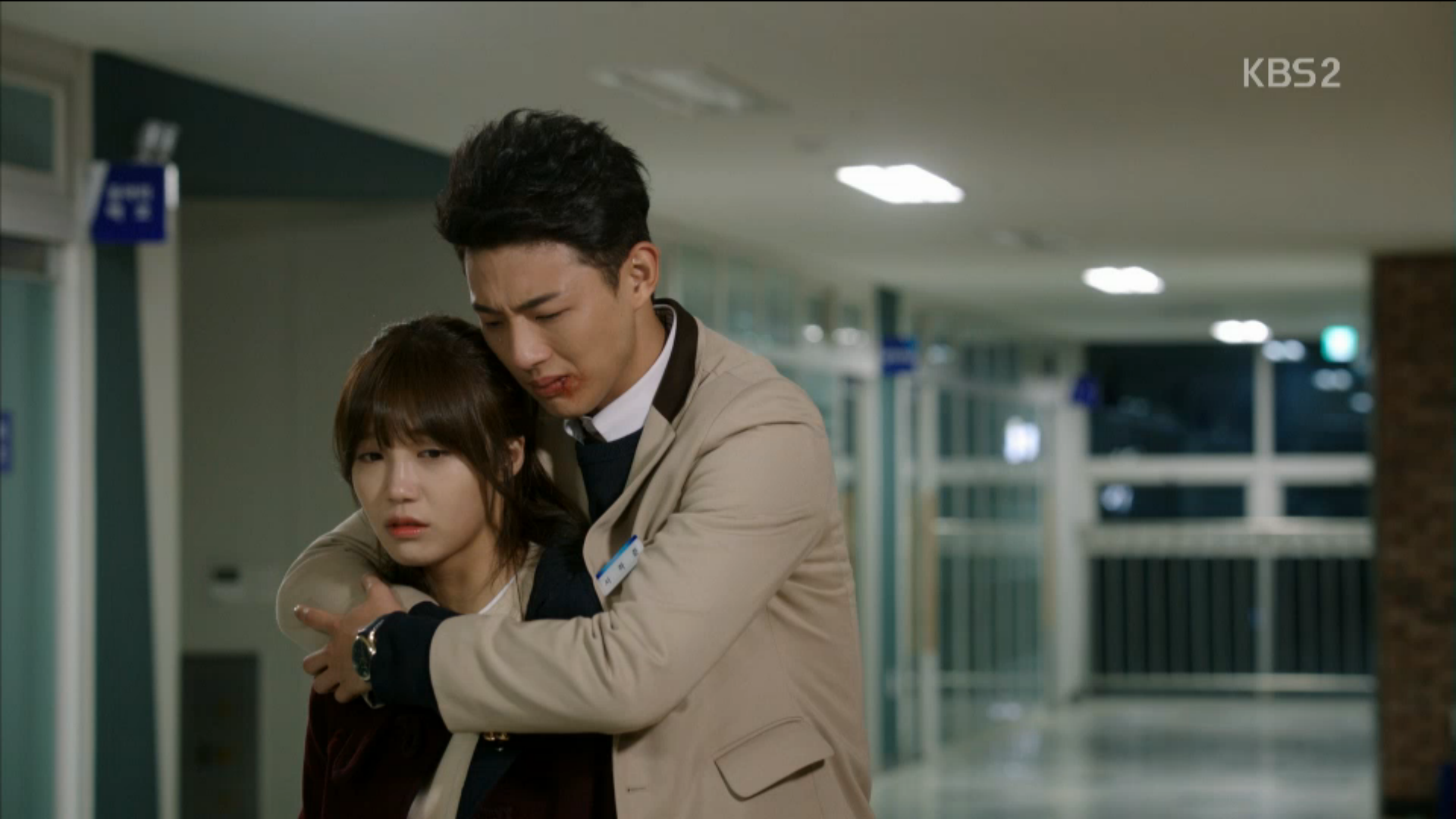 Yet another high school drama with an attention-catching love triangle. Although you can't help but love the romance that develops between the quirky female lead, Kang Yeon Doo (Jung Eun Ji), and her witty, but arrogant rival, Kim Yeol (Lee Won Geun), it'a hard not to feel Secondary Lead Syndrome for the poor second lead, Seo Ha Joon (Kim Ji Soo). Ha Joon made the viewer feel for him, not just because he had an abusive background and bad-boy-with-a-heart-of-gold image, but also because he didn't allow his emotions for Yeon Doo affect his friendships with the two main leads. His romantic intentions towards Yeon Doo was a background topic for quite a while because he wouldn't let himself feel for his best friend's crush, which led many to clench their hearts and sigh, "Poor Ha Joon...."
---
3.) EXO Next Door
EXO-L's everywhere were overjoyed as they watched the internationally recognized K-Pop group act out every fangirl's dream in this upbeat web series, but they weren't as thrilled when the drama's love triangle left them with a painful case of Second Lead Syndrome towards one of the band's beloved members. The love triangle between the female protagonist, Ji Yeon Hee (Moon Ga Young), and EXO members D.O and Chanyeol, left many D.O fans feeling devastated for the singer/actor's character. In this series, D.O's character was rather quiet and reserved, especially concerning his emotions toward Yeon Hee, but it still left the viewer wishing he had more of a chance against the not-so-happy happy virus. Maybe next time, Kyung Soo.
---
4.) She Was Pretty
In this drama, Choi Siwon showed us an amazing character that made us all think twice about who should truly get the girl. Although no one can't deny the love between the leads, Kim Hye Jin (Hwang Jung Eum) and Ji Sung Joon (Park Seo Joon), Shin Hyuk, played by the lovable Siwon, made the viewers truly want him to be with Hye Jin. He was not only an endearing character with a 4-D personality, but also saw her true beauty and he tried extremely hard throughout the series to minimize the female protagonist's pain, even at the expense of his own happiness. The most heartbreaking part of it all are the scenes in which he puts down his happy-go-lucky mask to tell the female lead how he feels and to give him a chance, only to get shot down and "oppa-zoned". Both men were viable love interests, but I was secretly rooting for Shin Hyuk.
---
Which drama gave you the worst case of Second Lead Syndrome? Any other dramas you would add to the list? Let us know in the comments below!
In This Article
---
---