5 Times Suzy's new boyfriend Lee Dong Wook mentioned his ideal type
---
---
Goblin's Lee Dong Wook, who's also currently Suzy's boyfriend, has mentioned his ideal woman in many interviews. Let's take a look at his ideal type in five quotes!
1. A girl who eats well
From last year's fan meeting, we know he loves when a girl eats well.
2. A wise girl
He said he'd like to date a wise girl with whom he can have good conversations, explaining, "You can't be talking about 1, 2, and 3 when I'm talking about A, B, and C." Similarly he said in a 2006 interview, "I don't have a set in stone ideal type, but I like someone I feel comfortable around," and in 2008, "My ideal type is someone who's bright and active, and a good listener."
3. Attractive as opposed to pretty

On top of eating well and being conversational, Dong Wook says his girl must be pretty in his eyes. He explained in 2013, "My friends say I'm too picky about appearance, but that's not true. Looking pretty is good, but I don't really consider it [when dating]. If she's attractive to me, that's it."
4. A girl with sexy pelvic lines

In a rare interview where he mentioned the physical characteristics of his ideal type, Dong Wook picked pelvic lines as his preferred body part. When the hosts asked, "Are you talking about a woman with big butts?" and "Or tiny waist?" Lee Dong Wook jokingly replied, "Both."
5. A girl who loves no one but me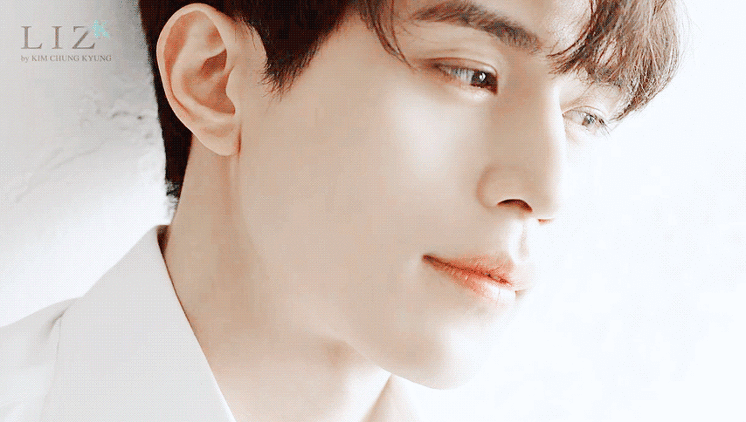 "Actually, I like a girl who's nice and loves me only," Lee Dong Wook shared at the My Girl press conference back in 2005.
---
What do you think of Dong Wook's ideal types? Please comment below!
Photo courtesy as watermarked or otherwise referenced.

Follow whatakdrama on Instagram, Facebook, YouTube and Twitter, and visit the website.
In This Article
---
---