6 American shows we'd like to see remade as Kdramas
---
---
With all of the talk (and hate) surrounding the upcoming American remake of Boys Over Flowers, I've begun to wonder...what if some of our favorite American shows had their own Korean drama adaptations? And how much would they differ? Here are six shows that we'd like to see make the crossover:
1. Gossip Girl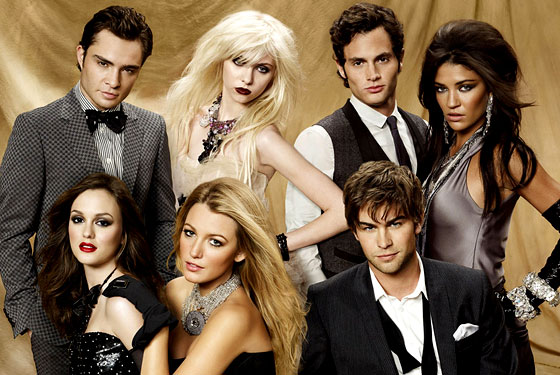 An easy choice, considering Heirs is already being called the Korean Gossip Girl, but an actual remake of the hit show could be a success as well. Young, attractive, rich high schoolers with love triangles octagons galore, and "Gossip Girl" herself to keep things interesting. The only question is...who would play Chuck Bass?
2. New Girl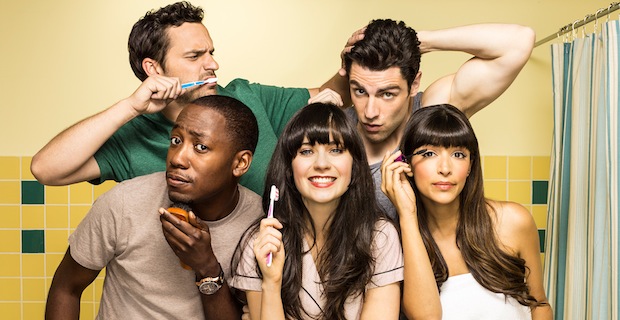 The premise of New Girl has Kdrama written all over it. A dorky girl (who's clearly gorgeous but made fun of anyway) moves in with three bachelors, all with highly varying personalities, and ridiculousness ensues. With the heartbreak, "unexpected" romances, and secondary character relationships that we often care more about than the main one, New Girl is the perfect candidate for a Kdrama makeover.
3. True Blood

Let's just take a second to imagine Lee Min Ho and Yoon Eun Hye as sexy vampires. I think we can all agree that WE APPROVE. Those are only two of my casting choices, but with new mythological creatures popping up every season, the growing cast could be star-studded. One would think that the overall sexual theme of the show (and gratuitous nudity) would be toned down for the Kdrama version, but who knows? We can dream.
4. Pretty Little Liars

Pretty Little Liars is almost definitely the most frustrating show on the planet. Kdramas? The most frustrating genre. Yet, we can't seem to stop watching either one. Together, they would be an unstoppable force. PLL has all of the issues and excitement of a regular teen soap, but with mystery and violence mixed in. Lately, the show has even introduced some supernatural elements, which have done quite well in Korea as of late (see: the ever-so-popular Master's Sun).
5. Orange Is the New Black



An OITNB remake would be a bigger leap than the shows mentioned above, but that's why I'm intrigued by the idea. With so many eccentric personalities and powerful women, it could be interesting to see some Kdrama clichés in the prison setting. There are already plenty of troubled couples and intense arguments to work with, all they need to do is throw a prisoner in there who lost her memory of the time she was a criminal. Perfect.
6. WWE Monday Night Raw

Okay, okay, HEAR ME OUT. We don't even need violence or a ring. Professional wrestling is one of the most dramatic things on television; it's got rivalries, complicated romances, good guys, bad guys, plenty of tears--the whole shebang. Plus, casting would be easy. I mean, didn't you see APink's Jung Eun Ji's ferocious cross armbreaker in Answer Me 1997?

I rest my case.
Whether these adaptations would be hot or just a hot mess, it's fun to entertain the idea. Hey, some movies ended up making pretty damn good dramas. Are there any shows YOU think could be even the teensiest bit worthy of a Kdrama remake?
In This Article
---
---