7 Surprising facts you never knew about Park Shin Hye's new boyfriend, Choi Tae Joon
---
---
Who is Choi Tae Joon? Not much is written about him even in Korean! Below are seven interesting facts about Park Shin Hye's new boyfriend.
1. Tae Joon is a great kisser
No words needed. Just watch him kiss Nara in Love in Trouble (Suspicious Partner)! Don't you think he'd be a super passionate boyfriend in real life?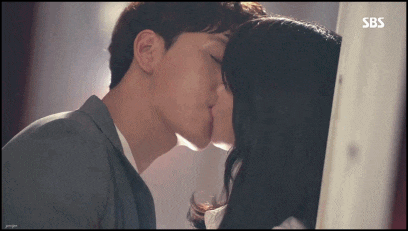 2. Tae Joon started as a child actor
Tae Joon debuted in the 2001 melodrama Piano, in which he played Jo In Sung's character's child version. He stopped his acting career when he realized his classmates perceived him as a "celebrity," not a friend.
3. He returned to acting in his early 20s
After leaving the industry as a child, Tae Joon realized his passion for acting only grew and so returned to the industry in his early 20s. The Six Flying Dragons actor Kim Myung Min, whom Tae Joon had thought of as a mentor, recruited him to his agency. Kim is a talented actor who won Best Actor at the Blue Dragon and Baeksang Arts Awards in 2009 through his performance in the film 'Closer to Heaven.'
4. Tae Joon "married" Apink's Bomi
The two filmed We Got Married in 2016, and their couple photos below look amazing. Bomi said during the photoshoot, "Tae Joon oppa makes my heart beat faster," and Tae Joon said "Bomi rejuvenates my life."
5. Tae Joon is a three time award winner
Tae Joon of Missing Nine won Best Antagonist at the 2017 MBC Awards. He won two new face awards in 2014 and 2016.
6. Tae Joon takes relationships seriously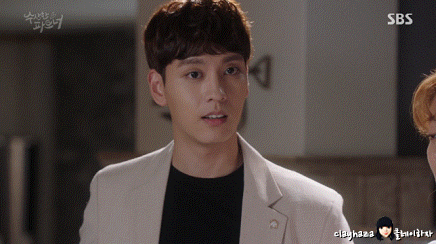 "When I befriend someone, whether it's friendship or love, I'm genuine to them. Once they become my person, I try to give my everything without reservation," Tae Joon said in an interview last July.
7. Blcok B's Zico is so close to Tae Joon that he mentioned Tae Joon's ex-girlfriends on air
Tae Joon blurted out on a talk show in 2016 that when Zico's home alone, the only thing he wears is his underwear! Zico responded with a shocking detail on Tae Joon's personal life, saying everyone who met and broke up with Tae Joon has become a top star.
---
Which fact about Choi Tae Joon do you find the most interesting? Please let us know in the comments below! Check out the full list of Tae Joon's shows here.
Photo courtesy as watermarked or otherwise referenced.
Follow whatakdrama on Instagram, Facebook, YouTube and Twitter, and visit the website.
In This Article
---
---