ANSWER ME 1997: Was it the Best Year Ever?
---
---
As we continue with the episodes of
ANSWER ME 1997
, we also can't help but keep up the reminiscing (check out our
BLAST TO THE PAST
post).  This time I'm back with some more 1997-specific events from around the world, in honor of this awesome drama! Dundundun.......
Internet Explorer version 4 released:
Dial-up time! Does anybody still use Internet Explorer?  Well, remember the days when you didn't have a choice?
The first book in the Harry Potter series is published: 
In other parts of the world it's known as "The Philospher's Stone." Either way, it was the first in many more books to come in a 21st century wizarding revolution!
Films Titanic, Men in Black, and My Best Friend's Wedding : 
You've probably seen all three of these Blockbuster hits, but did you know they all came out in 1997?  Oh, young Leo!
A movie ticket cost about $4.59: 
Speaking of movies, today a movie ticket cost about $12 on average.  Can you believe that only 15 years ago it wasn't even half that amount?
Paul McCartney is knighted by Elizabeth II:
 And so he became SIR Paul McCartney!
Spiceworld: The Movie: 
Who has this at home on VHS?  *raises hand* Yeah, and if you haven't seen it, YOU MUST!  It's a rite of passage, seriously!
Bands "Destiny's Child," "Death Cab for Cutie," and "Coldplay" formed: 
Yes, all three of these mega-bands started in '97!  Can you even remember a time WITHOUT these game-changers?  Yeah, neither can we.
Beanie Babies become the must-have toy for Christmas: 
These are an investment, they said.  They'll be worth thousands in the future, they said.
Kpop girl bands S.E.S. and Baby V.O.X. formed: 
Aww, baby Yoon Eun Hye!  And look at that hair!  And those clothes.  Ah, the beginning of kpop groups!
There were 151 Pokemon: 
I don't even want to know how many there are now.  Too many to catch 'em all, at least =/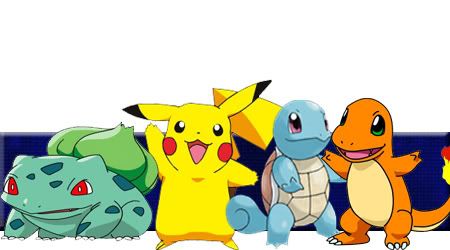 Pluto was a planet:
It just doesn't seem right to only have 8 planets!! Poor Pluto.  Don't worry, you'll always be a planet to us.
So how was 1997 for you?  What's your favorite memory?
Keep up as
ANSWER ME 1997
comes to a close!  Catch all the episodes as soon as they come out on DramaFever.com!
http://www.dramafever.com/drama/4137/1/Answer_Me_1997/
---
---