Top 6 scenes from Another Oh Hae Young episodes 3 & 4
---
---
Last week we enjoyed episodes 3 and 4 of our beloved K-drama Another Oh Hae Young. I don't know about you, but I'm enjoying this enormously. It is a work so pleasing to the eye, ear and heart. The balance between humor and drama seems on-point, and it flows in a lovely way, don't you agree?
While waiting for episode 5 and 6, why not go over some of the best scenes from the previous week's episodes? I picked those that gave me the biggest reactions.
Let's check them out!
From Episode 3: Love if you want to live again
Number 1: You tell him, girl!
After finding out Do Kyung and Hae Young are now her neighbors, and seeing our male lead's not-nice reaction, our lead lady doesn't let him put her down with his strong rejection. I like this scene very much because it shows Hae Young's strength and how she stands up for herself, despite her situation and how it might make her look. She tells him off and walks away with all her dignity. I couldn't scream any louder "YOU TELL HIM, GURL!"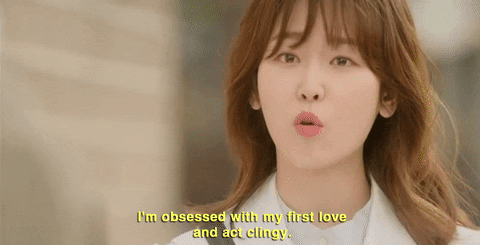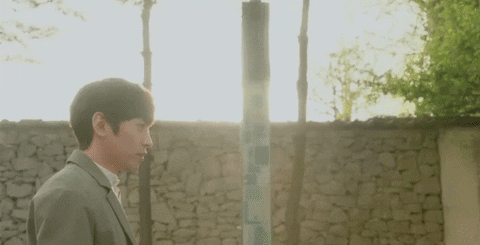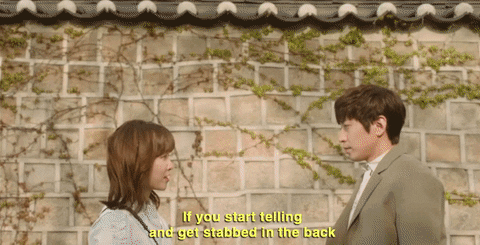 Number 2: You need to die
Do Kyung receives a call from an unknown number and as he's not there. Hoon picks it up thinking it's actually the other Oh Hae Young (the one who dumped Do Kyung on their wedding day), cursing her out and having no clue it's actually the one living next to them. When Do Kyung learns what his little brother did, he has to teach the kid a lesson. I love this scene because the interactions between Do Kyung and Hoon are always most amusing with the screaming and death glare. It's the most honest sibling relationship I've ever seen in a K-drama.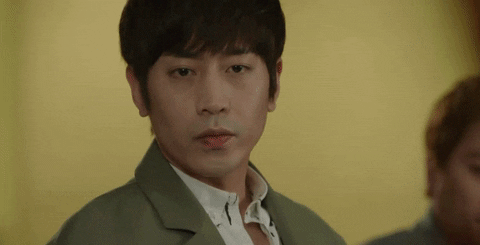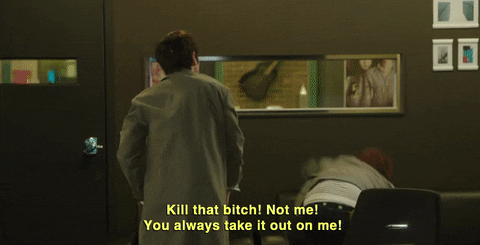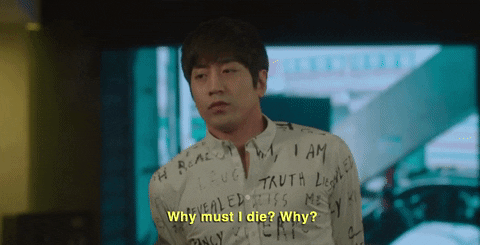 Number 3: How to make an entrance
This has to be my favourite scene in the whole K-drama so far, not only because Do Kyung just can't help himself and helps Hae Young, which already makes my heart flutter, but also because of the way he does it. When our Hae Young orders delivery food and the man bringing the order notices she's alone, he clearly has other plans. Do Kyung, who connects the dots, has to step in, making sure to make the most epic entrance and show the delivery man Hae Young isn't alone. I snorted so loud at this scene. The little bounce he does when he hits the floor almost brought tears to my eyes.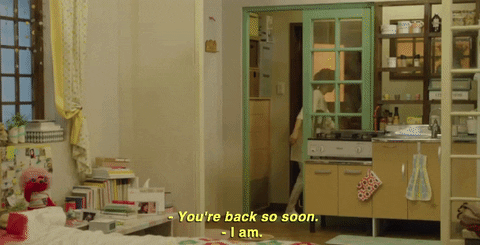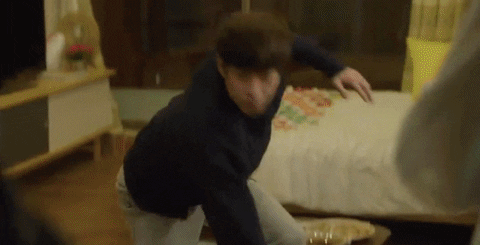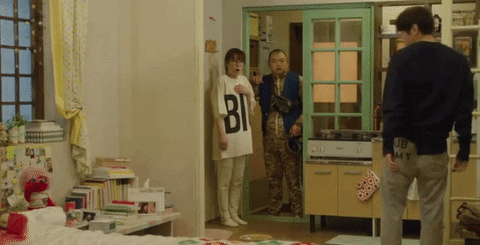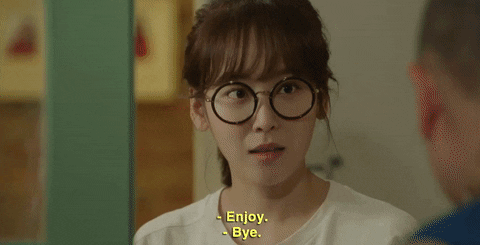 ---
From episode 4: Let's buy a humming tune and go home
Number 1: "I was about to punch you"
Do Kyung can't get away from Hae Young, even when he goes for a meal he runs into her and he can't just avoid her, right? Although he tries. This scene is funny because of the glare Hae Young gives him and how he just gives up. Normally, I love the male character more and get easily annoyed at the female characters, especially at the beginning of the story, but I have to admit Oh Hae Young is probably one of my favorite female characters in a long time. Her sense of humor and emotional strength are so charming.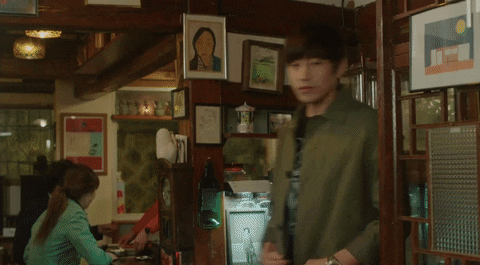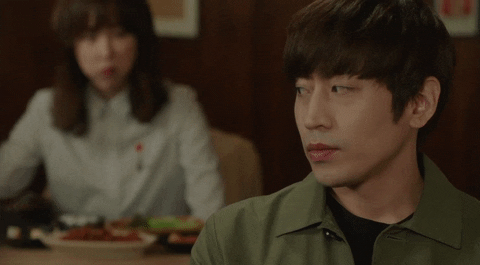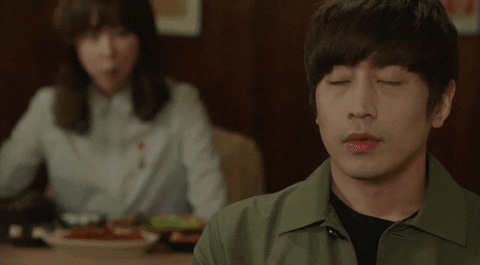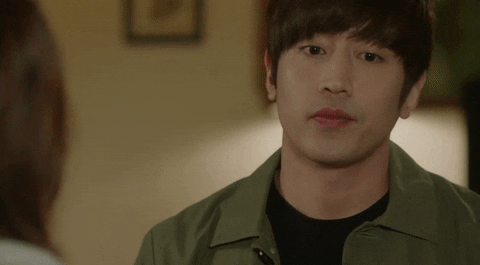 Number 2: Another Oh Hae Young
Lee Jin Sang, Do Kyung's friend, has been dying to meet the new Hae Young, but she's never home. However, he never expected that she would also be Do Kyung's older sister's subordinate and that she'd be drinking there. His reaction upon finding out she's actually that Oh Hae Young, whose life they ruined, is epic. I also adore the teasing between Jin Sang and Soo Kyung, which makes me ship them. Am I the only one who thinks they actually make a fun couple?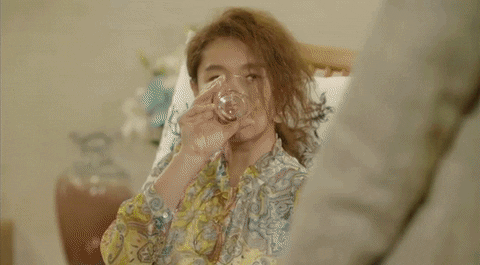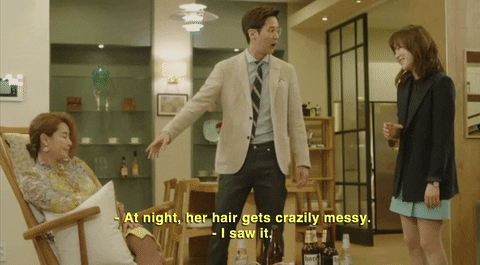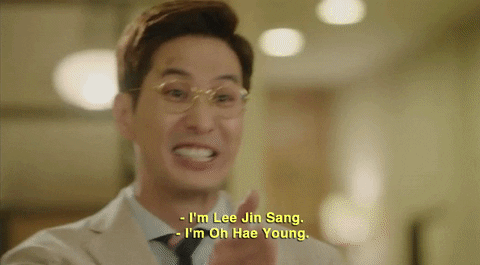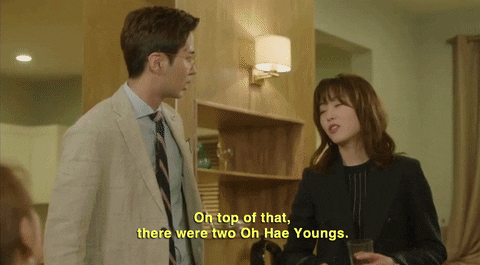 Number 3: "Let's be happy together"
The final scene for this episode was beautiful and funny, and at the same time fateful and metaphorical. As a result of a bet with Soo Kyung and tempted by the sound of free drinks, and let's not forget, to show her boss she's better than her, Hae Young just decides to run towards Do Kyung when he arrives. He's seen this in one of his visions, so he hesitates whether to catch her or not, wondering if he can actually cut her loose, but ultimately he can only receive her in his arms because that's what his heart really wants, right? To be happy again. I just love this scene, don't you? I love the way he sees her, how he reads her expression, and the way he holds her, just so tightly. I can't wait to see how the story progresses after this.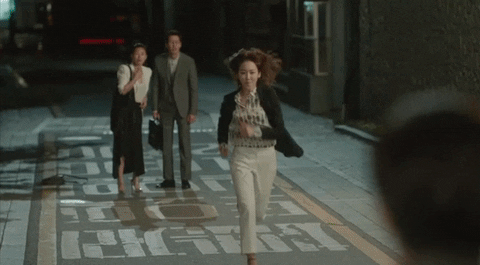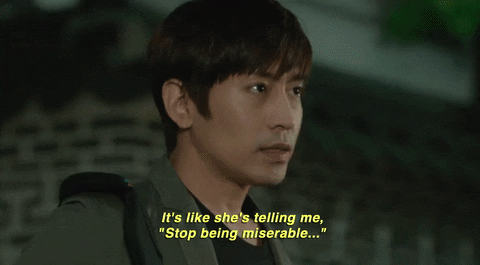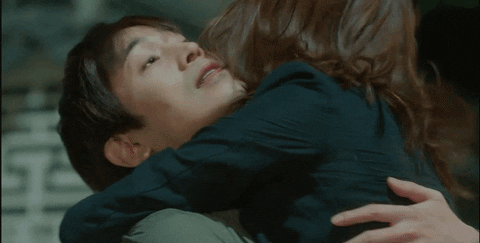 Bonus scene: He's my brother… I'm sorry
And the bonus scene this time is when Hae Young and Do Kyung run into Hoon and his girlfriend making out. About this scene, I love Hae Young's shocked expression, but above all, I love Do Kyung's embarrassed/resigned/apologetic expression when he confesses Hoon is actually his younger brother.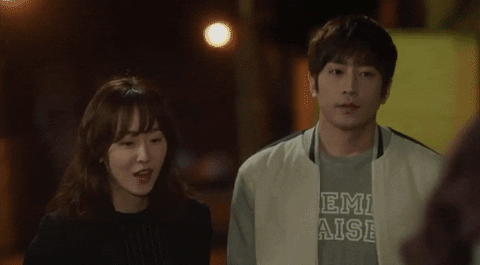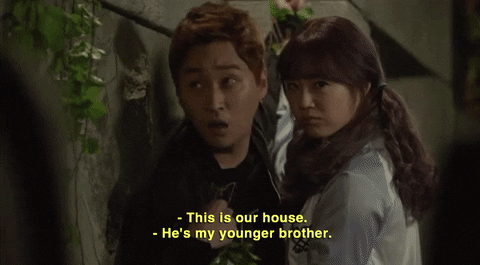 After looking back on these scenes, aren't you more excited for the upcoming episodes? Get ready now. Remember Episode 5 comes out today on DramaFever!
What was your favorite scene form the previous episodes? What are your thoughts on the K-drama so far? Do you have a request for a scene I should gif? Let's share our opinions on the comments bellow!
---
The section of scenes and gifs were made by Bel, just a regular fangirl who spends too much time watching K-dramas. If you want to make use of the gifs, please give credit.
In This Article
---
---