Conan O'Brien Receives Overwhelming Welcome to South Korea
---
---
Conan O'Brien is not only loved in the U.S, but it appears he also has a huge fan base in South Korea. Inspired by a letter from a Korean fan, Conan announced his trip to South Korea on Wednesday night. And he received quite the treatment when he arrived at the Incheon Airport on February 14th.
Conan was mobbed screaming fans and the media, leading Conan to declare on Twitter that he will never leave. South Korean YouTube channel KpopLadiez 5 posted a video of Conan O'Brien receiving a grand welcome from his South Korean fans:
Conan even set his location as "Living in Seoul, South Korea" on his Kakao account (yes, Conan has a Kakao account):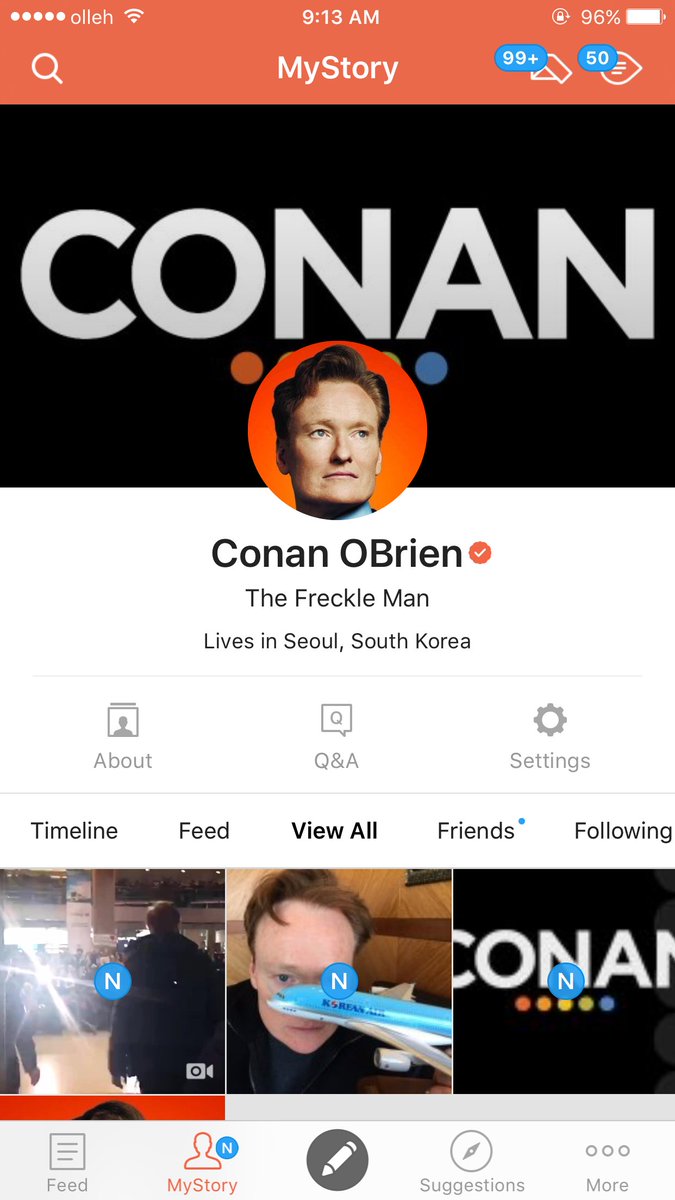 Conan says he'll be tweeting from the Team Coco twitter account @TeamCoco throughout his visit. I wonder which celebrities he will be meeting during his adventure in Korea!
In This Article
---
---