DRAMA CLUB: Good Doctor Episodes 19-20 (2/4)
---
---
Here we are, the very last drama club posts for Good Doctor. While I am trying not to cry, I want to thank you all for reading our drama club posts for this great drama. It was a very fun ride and I am sad I have to say goodbye, for now.
Now that we are at the end, I was honestly holding my breath because I wasn't sure how this was going to end. This is a medical drama so the ending could have gone any unpredictable way and I am happy to say that it was very well done. I can put this in my top dramas with a good ending. Let me just say this, a satisfactory ending doesn't necessarily mean that it's all candies and rainbows it just means that all of the loose ends are tied up nicely in a pretty package. I dislike very open endings that leave us with too many questions, so I am happy the writer gave us something that won't leave us scratching our heads in confusion.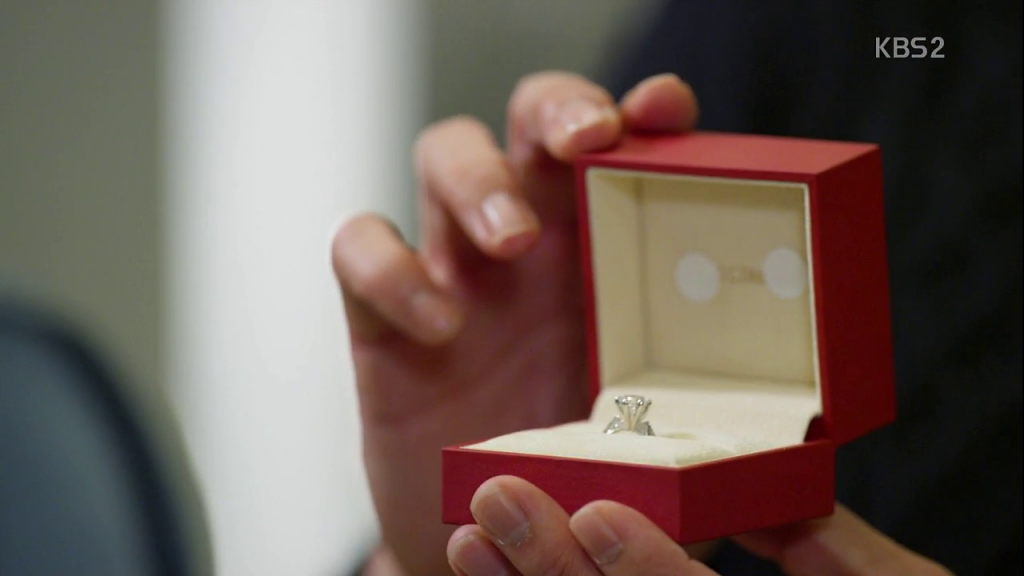 We didn't get any babies like Lore and I had wanted, but we did get a happily engaged Do Han and Chae Kyung. Their relationship was one that was very unpredictable and I loved it. We didn't get too many scenes with them together in episode 19, but the finale made up for it with Do Han's straight forward proposal which was very in line with his character. These two had been through so much that I am so happy (and very satisfied) with their outcome. With Do Han being second lead, we would have thought that he'd get some feelings for Yoon Seo that wouldn't be reciprocated. I am happy that the writer decided to only make them great friends and colleagues. I am a-okay with platonic relationships in dramas, not everything has to be a complicated romance.
Now speaking of romance, I am actually very happy (again lol) with the way Shi On and Yoon Seo turned out. I know that some viewers weren't into their relationship (I wasn't at first either) but I like how the writer had them ease into this. I loved how Shi On became okay with just being her friend and how Yoon Seo slowly gained feelings. Her confession was actually really nice because she was admitting it to herself and Shi On at the same time. I also love how she was ready to announce their relationship and how much she didn't care what others thought. That's what I loved about her character. As Do Han said, she was very wise and would never do anything without thinking it through. So she must have been ready for the oncoming scrutiny that came with dating a colleague, especially Shi On.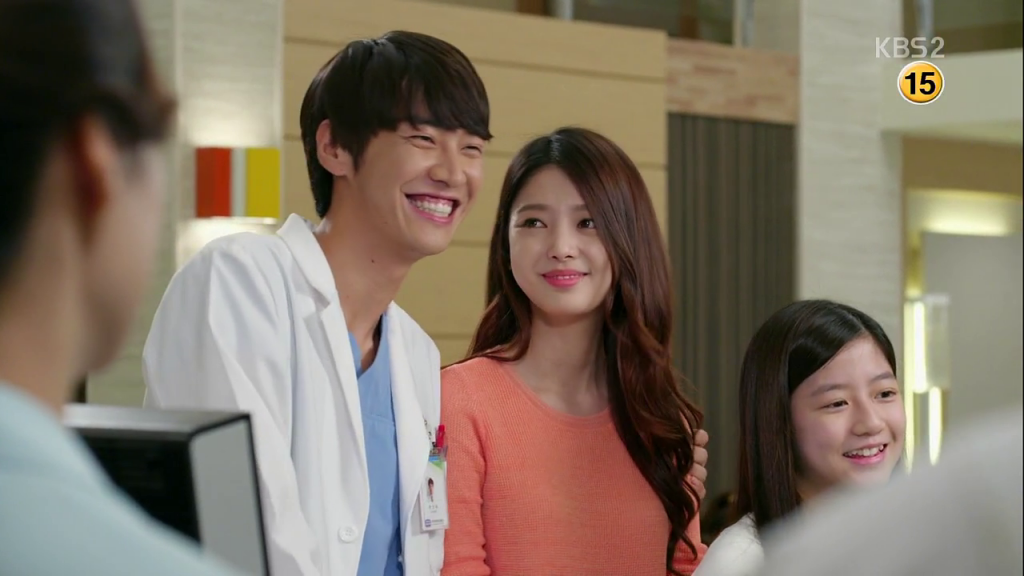 Thanks be to the drama gods for putting Jin Wook and In Young together! I knew it was gonna happen..okay maybe I wasn't too sure, but I am really glad she accepted his feelings. I nearly bawled my eyes out when she called him by his name. Who knew such a small moment like that would be so cute? I certainly didn't. Also who else thought that he was going to kiss her before her surgery? I mean, I thought that was his reason for running back to her but I'm still glad they are together. Should I give them a couple name? JinYoung maybe? With JinYoung Couple officially together, In Hye has a family again. I always felt for the Na sisters because they lost their parents and were alone, now In Hye can have another complete family with two parent-like figures in her life. Thank you writers for helping me save my money to avoid flying to Korea by keeping In Hye alive.
Aside from the new and improving relationships, I do love how far Ko Choong Man has come. Shi On really had an impact on his life and it really showed; he has a better relationship with his staff. I really loved how he told his evil bro-in-law that he was first and foremost a surgeon then walked out due to a surgery. I was happy and saying random things like 'Boom!' at his bro-in-law's face when that happened. Assistant Director Kang really came around and ended up helping the hospital he was trying to overturn. Although he barely smiled, I could feel his happiness through his subtlety.
As much as I would like to go on about how I loved the ending, I can't and will let Powerz take over.
Once again, thank you so much for reading and I hope you all enjoyed this drama as much as I did. Until the next drama....
What was your favorite thing about Good Doctor's ending?
Like reading our GOOD DOCTOR reviews?
You can find more drama reviews and ramblings from Shai, Lore, and Powerz on their individual blogs. Check them out below!
In This Article
---
---