DRAMA CLUB: HEIRS Episodes 1-2 (3/4)
---
---
Before I start jabbering on, let's take a moment and reflect on the reason we are all so excited for Heirs: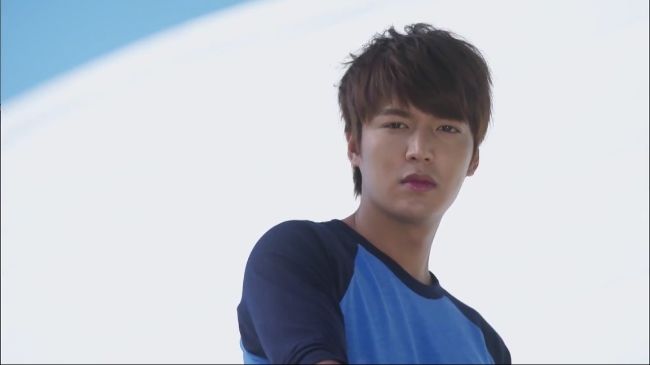 This face quite literally broke my computer. The screen was frozen for a full minute on this image...I...didn't mind.
Yup...the one, the only Lee Min Ho...has your heart started beating again? Sweet - now let's chat! I'm Erica from North Meets South, and I'm ecstatic to be here on Drama Fever, discussing Heirs with Kayla and Vivi. Vivi introduced Kayla to KDrama, who then got me hooked, so this just feels right.
Now, I'm a list-maker to the core, so let's kick off our Heirs conversation with a list of all the things that have me jumping for joy!
1. The Caricatures - To name a few, we have Kim Tan (Lee Min Ho), the male-lead who plays at being a jerk but is really a sweetheart at his core. He housed and fed her! And saved her from fat Americans! But then also threatens to steal her kidneys! *swoon* We have Cha Eun Sang (Park Shin Hye), the poor, Cinderella-type character who is working multiple jobs in order to feed her family. Of course, she has a heart of gold. Both Kayla and I instantly thought of Go Eun Chan from Coffee Prince, sans bowl-cut (sidenote: the lack of bowl-cuts made me very happy). I was really hoping we'd see a cutely drawn schedule of how she juggled her jobs. Oh well. Finally, we have Choi Young Do (Kim Woo Bin), so wonderfully evil with his perfectly coiffed hair, velvety voice, and insane eyebrows. I can't wait to see what kind of nefarious deeds he'll be up to!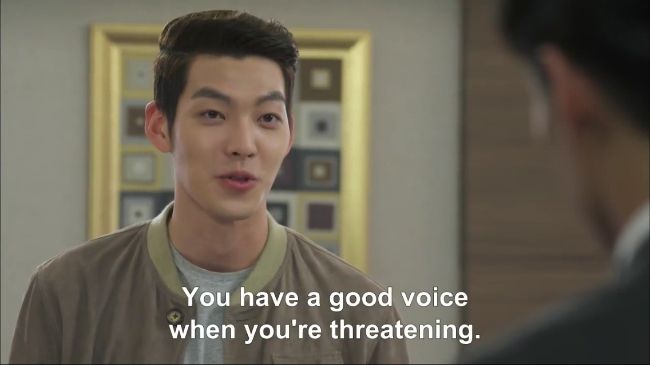 As do you, my friend! As do you.
2. Instant Drama - I generally feel that kdramas take a few episodes to get the action going, but not Heirs! It's only two episodes in, and already the show has introduced a myriad of plot lines including, but not limited to, illegitimate children, second marriages, bodily harm, failing companies, drug usage?, and best of all, declarations of liking! I'm so stoked the romance is already getting going, and Episode Two did not disappoint with many wistful stares and repeated wrist grabbings! Oh, the wrist-grabbing! We all know what that means.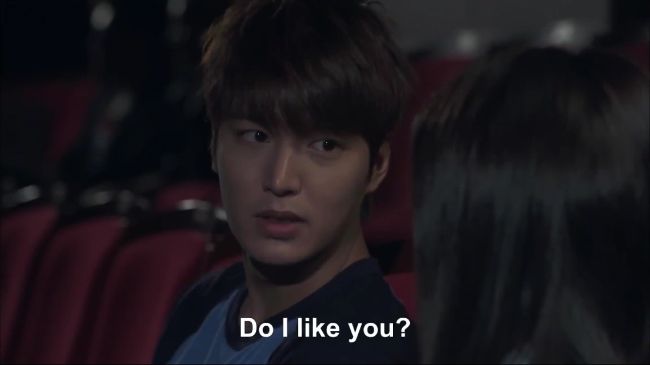 YES! THE ANSWER IS YES!
3. The Love Triangles - Between the existing love triangles and the foreshadowed love triangles, I think the count is up to a bajillion? But seriously, so far there is Kim Tan, Eun Sang, and Rachel; Kim Tan, Eun Sang, and Yoon Chan Young; Kim Tan, Rachel, and Young Do; and Eun Sang, Chan Young, and Lee Bo Na. Those are only the established love triangles, but what about the other possibilities? Oy, my head hurts. This drama is definitely creating a rat-king situation here out of love triangles with the way they all interlock. Yeesh in the very best of ways.
4. Last but not least, America is the pits. The streets are unsafe, the men are the WORST, and don't get me started on the surfers! Snorting bean powder that was stolen from a girl's luggage? Good gracious! Eun Sang puts it best: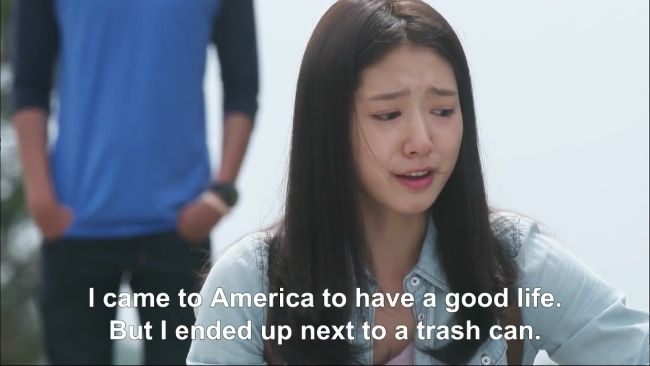 You and me both, girlfriend.
So what are you most excited about? And what will next week bring us? Will Kim Tan learn that Hogwarts is a British school, not American? What does a blinky dream-catcher mean? And am I the only one who kinda misses Lee Min Ho's permed hair a la Boys Over Flowers? Only time can tell.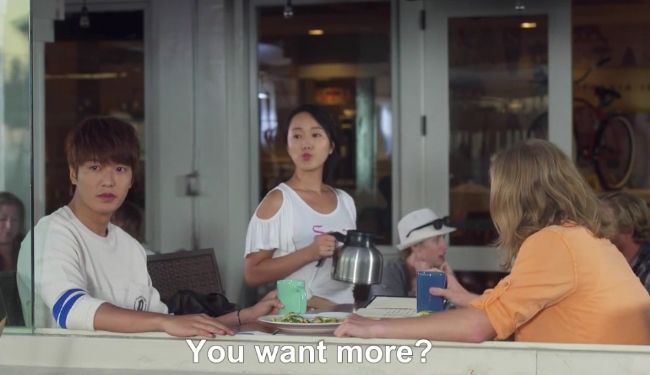 Of Heirs? Don't mind if I do!
Missed a post from the Heirs Drama Club?
·Episodes 1-2 [Part 1] [Part 2] [Part 3] [Part 4]
And check out Drama Club members on their on their own pages:
Vivi: Kdrama Fighting!
Kayla: Freckles in April
Erica: North Meets South
In This Article
---
---