Eric Moon can't seem to get what he wants in Another Oh Hae Young character posters
---
---
The director of Marriage Not Dating is back with another cute romantic comedy, Another Oh Hae Young, and its new character posters featuring Eric Moon, Seo Hyun Jin, Jun Hye Bin and more, give us a peek at what to expect from this delightful springtime K-drama.
Another Oh Hae Young is a funny story about the conflict that arises when two women share the same name but have opposite personalities and style.
Eric Moon's poster reads, "The woman who screwed me over, the woman I screwed over, both Oh Hae Young!" He is playing a film sound director who happens to be able to see the future. He seems to want to date the more successful and prettier "Gold Hae Young" (Jeon Hye Bin), but he keeps having awkward run-ins with the ordinary "Dirt Hae Young."
Seo Hyun Jin's poster reads, "I'm just Dirt Hae Young, she's Gold Hae Young!" She poses with an ugly doll that represents how she feels whenever she's around her nemesis, the other Oh Hae Young.
Jun Hye Bin's poster reads, "That's right! You're Oh Hae Young too?" The two rivals went to the same school and now also work together, with the "Gold Oh Hae Young" having a higher position. She's holding a beautiful Barbie, which represents her level of ego and confidence as compared to the other Oh Hae Young.
Yeh Ji Won's poster reads, "My nickname is Crazy Director, so they call me Isadora." She is Eric Moon's older sister and the director at the catering company where both Oh Hae Youngs work. Holding champagne in one hand and a baby bottle in the other, she'll likely provide a lot of comic relief in this drama.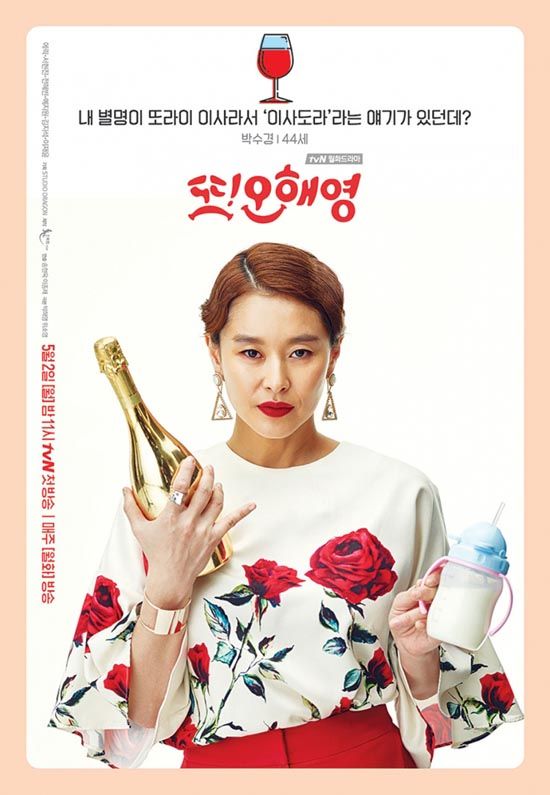 Kim Ji Suk's poster reads, "I'm a jerk, I'm a bastard, for inciting you foolishly." He is playing a dense but cheerful lawyer who causes an "irreversible misunderstanding" between the two leads.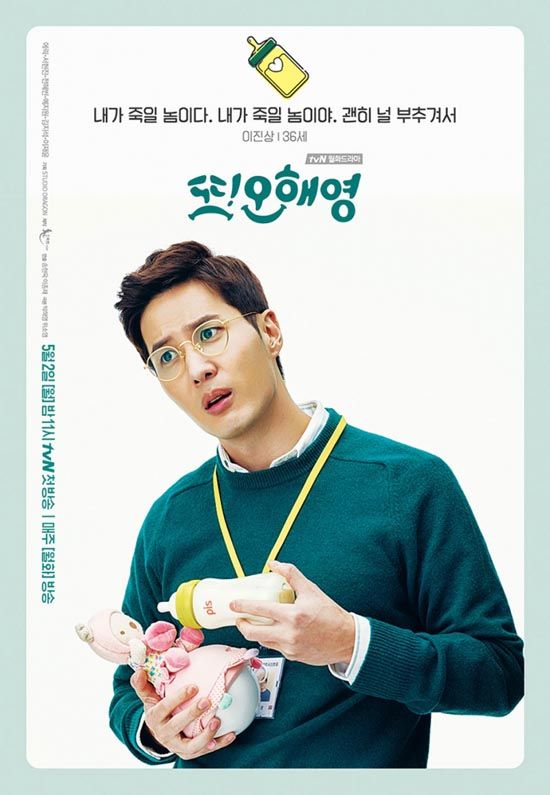 Lee Jae Yoon's poster reads, "If you ask what my crime is… it's wanting to marry Oh Hae-young." He is playing Seo Hyun Jin's jaded ex-boyfriend who seems to now be in jail.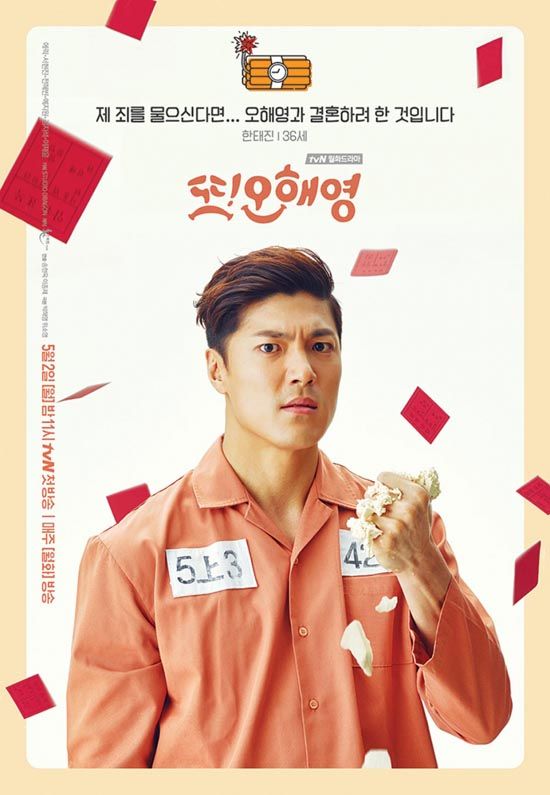 And here's a new trailer demonstrating our sassy heroine's life struggle:
Click HERE to see more hilarious teasers for the drama!
Another Oh Hae Young premieres on DramaFever on May 2. Add it to your queue now!
(Source: Via)
In This Article
---
---