GDragon, Seungri and Lydia Paek Celebrate CL's Birthday
---
---
[caption id="" align="alignnone" width="612"]
CL-DAY!!![/caption] Today is CL day! The 2NE1 super fashionista, born on February 26th, 1991, just turned 22 in South Korea. K-pop sensations were present at her birthday festivities and posted pictures from the event. First off, it's no secret GD and CL are fond of each other—he posted this goofy polaroid on his instagram wishing her a happy birthday: [caption id="" align="alignnone" width="612"]
Happy birthday to @chaelin_cl Bless you[/caption] GD even brought a Spongebob balloon to match his blinged-out Spongebob phone case: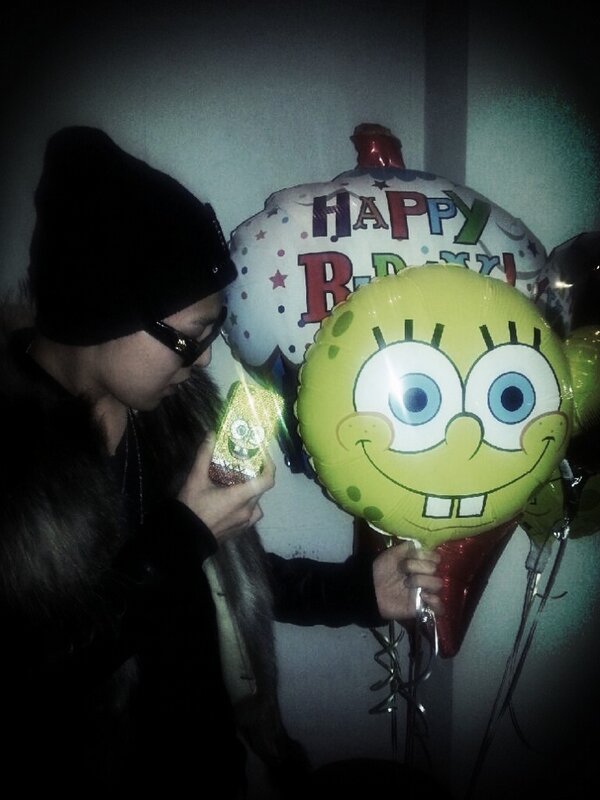 (Credit: @XXXIBGDRGN) Next up we have the adorable Seungri posing with a mostly covered birthday girl:
(Credit: @seungriseyo) Finally we get a sneak peak of the birthday cakes in songwriter Lydia Paek's collage of the party: [caption id="" align="alignnone" width="612"]
HAPPY BIRTHDAY @chaelin_cl !!❤ #thebaddest — theLydzz[/caption] (Source: @thelydzz) It looks like the best 22nd birthday ever! Which of these pics is your favorite?
---
---