Happy Birthday Kim Taeyeon!
---
---
March 9th is the birthday of SNSD's Kim Taeyeon! But since it is already the 9th in Korea, we are wishing the bright eyed Korean beauty a Happy 24th Birthday today! Since Koreans have a different way of calculating age, Kim Taeyeon is 25 by Korea standards. In addition to a
happy birthday van
, Taeyeon's birthday surprises also include fans on the web trending her birthday as #happy25thTaeyeonDay. An evolution of Kim Taeyeon's good looks was created by a fan blog, our beauty was a cutie from quite an early age:
A fan tweeted a photo of cake baked in honor of Kim Taeyeon's birthday: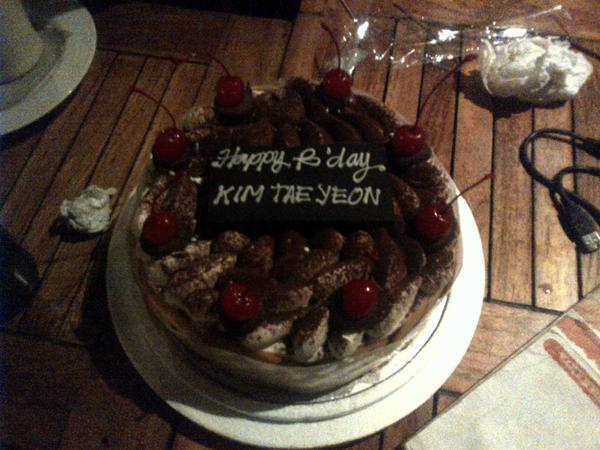 (Source:@storyof0508)
Another fan baked this birthday cake in her honor last year:
(Source: www.indigoburulove.deviantart.com)
Will you be joining in on the online festivities as well?
---
---