Here's why Seoul is the best city to fall in love in
---
---
Is it K-dramas that are romantic or the city of Seoul? After reading this, we're sure you'll seriously consider moving to Seoul to find love. Scroll down to check out romantic date ideas in the capital city of Korea.
1. In the spring, the whole city turns pink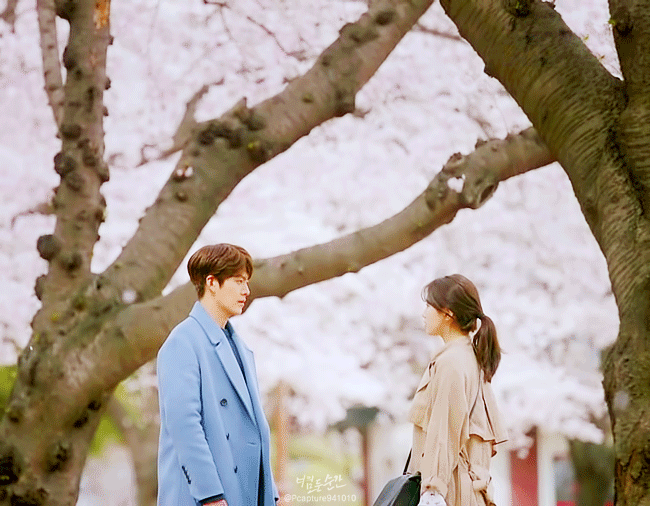 Yeoido Island, lake Seokchon, the palaces, and Seoul Forest are good places to see the cherry blossoms in the spring.
2. You can cuddle in the cinema
CGV's Sweetbox theaters have loveseats instead of the usual one-person seats. You'll be surprised by how easier it is to cuddle without the armrest. CGV also offers 4D or 4DX movies.
3. There are so many amazing viewpoints
N Seoul Tower is one of the iconic destinations in Seoul, and equally popular for its love locks as pictured above. Look over the entire city on top of Seoul Tower in Yongsan or Lotte World Tower in Jamsil.
An alternative to the bird's eye city view is a view of N Seoul Tower and Mt. Namsan. Cafes and bars on top of Gyungridangil in Itaewon offer a gorgeous view of the tower and the mountain, and so does up on the stairs of the National Museum of Korea in Ichon-dong.
4. The Hangang river park is a Seoul staple
It's so romantic to walk around the park holding hands or picnic on the green grass day and night. The river parks in Yeouido and Banpo are hosting Bamdokkaebi (Goblin) night market until October 28. Click here for more information and other locations, and here for photos.
5. You can get anywhere with ease
If there's Citi Bike in New York City, Seoul has Ttareungi. Here's how to rent this Seoul bike.
---
What would you want to do on your next visit to Seoul? Please comment below!
Follow whatakdrama on Instagram, Facebook, YouTube and Twitter, and visit the website.
In This Article
---
---