Japanese Teacher Draws the Sweetest Goodbye to his graduates with anime tributes
---
---
A Japanese teacher known on social media as @hamacream creates beautiful chalkboard art for his graduating students. With the current academic year winding down, Hirotaka Hamasaki drew the protagonist of Studio Ghibli's "Kiki's Delivery Service" as his way to celebrate his students' milestone. He has also used his artistic skills to draw for his students, last year he drew the famous anime "Your Name" as well as another Ghibli classic, "My Neighbor Totoro".
Here is this year's departing gift to his students, Kiki on her broom off to make some deliveries: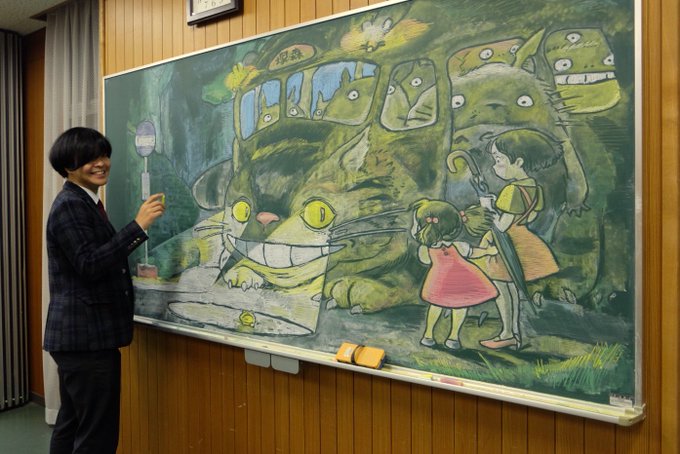 And last but not least, he recreated the iconic scene from the most watched anime "Your Name" in the fall of 2016 while pitching for the school's culture festival:
What a touching gesture for a teacher to invest a lot of time to create beautiful works of art for his students.
In This Article
---
---