Jo Jung Suk is too little too late to win Gong Hyo Jin's love in Jealousy Incarnate posters
---
---
In upcoming office romance Jealousy Incarnate, Gong Hyo Jin plays Pyo Na Ri, an aspiring weather girl with a one-sided crush on star news anchor Lee Hwa Shin, played by Jo Jung Suk. She awkwardly pines after him for years, but when he finally returns her one-sided love, it's too late because Pyo Na Ri has her eye on someone else...
Go Kyung Pyo, who plays Ko Jung Won, a rich and charming chaebol who owns a luxury brand!
According to the poster, her new love is "a two-timing romance that triggers basic instincts." Isn't that always the way? We never seem to know what we have until we lose it! Poor Jo In Suk! But this makes the perfect setup for hilarious jealousy-induced hijinks!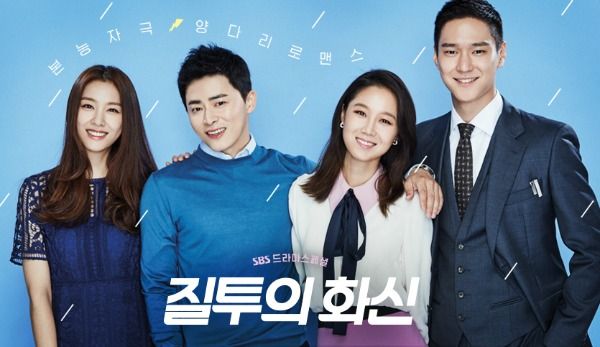 Gong Hyo Jin's character started her career as a model with no speaking lines on a home shopping network, but paid attention to the MC's speaking style and worked her way up to being a meteorologist. Her ultimate dream is to become a star news anchor. She develops a crush on Jo Jung Suk's character when she first joins his team. He arrogantly never even notices her, until he suddenly comes back from being gone on assignment abroad for three years.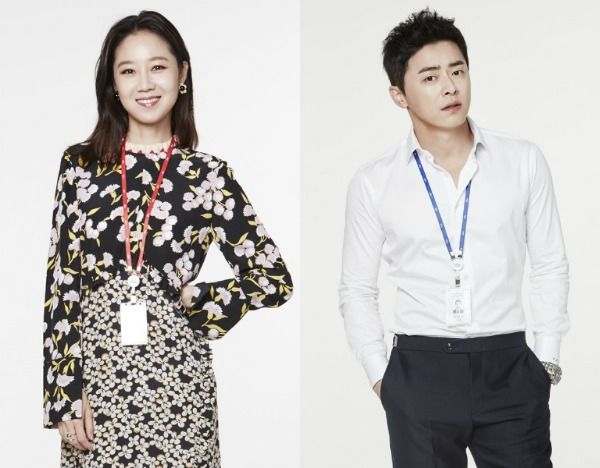 Meanwhile, out of sight, out of mind, and she now has a crush on his best friend, the third generation chaebol. Adding to the love square is Seo Ji Hye, a successful anchor.
Lee Mi Sook plays their sunbae at the news desk, and Park Ji Young plays their boss, the department head.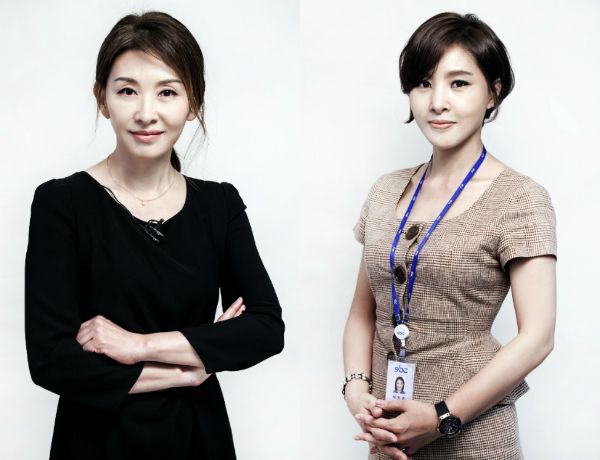 What do you think of the developing jealous love triangle?
Jealousy Incarnate will be premiering on DramaFever on August 24! Add it to your queue now!
Add to Queue
(Source: Via)
In This Article
---
---