Korean Artist Illustrates the Beautiful Simplicity of Love
---
---
The meaning of love is found in the artist's illustration of the simple but special moments captured in a voyeuristic yet non-intrusive depictions. Check out some of the pieces that truly capture the meaning of love. Trust me, some of them will instantly remind you of your favorite kdrama moments.
The Korean artist, Puuung, intends to challenge the grand notion of love as a romantic fantasy... she believes that: "Love is something that everybody can relate to. And Love comes in ways that we can easily overlook in our daily lives. So, I try to find the meaning of love in our daily lives and make it into artwork,"
Here are a few samples of her work, I really like the fact that most of the illustrations involve eating and sleeping: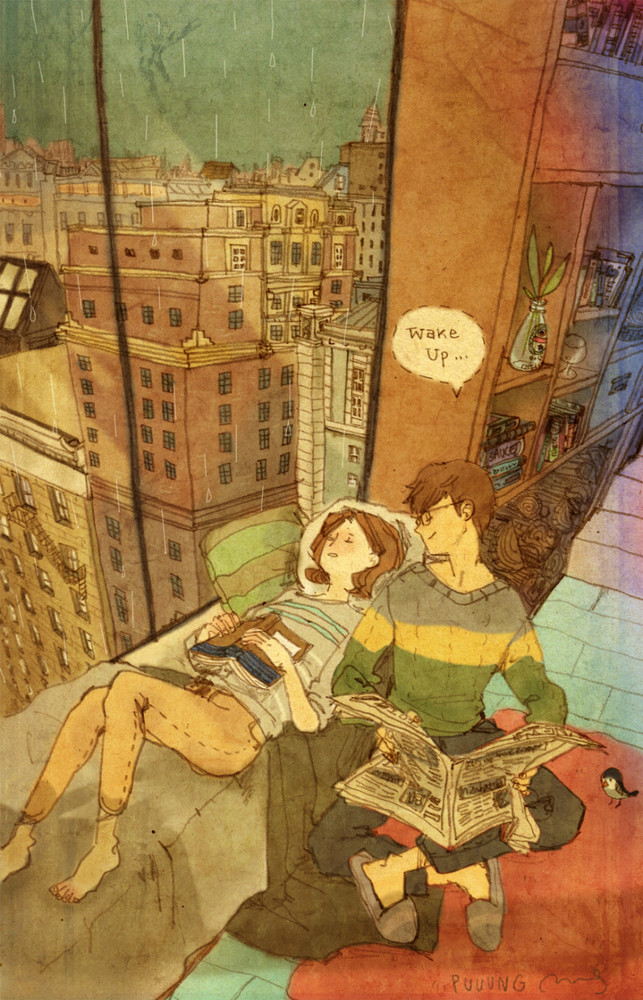 Craving for more? You can visit the artist's page to view more beautiful illustrations!
In This Article
---
---