Lee Kwang Soo, Jo Jin Woong, Lee Dong Hwi, and Park Jung Min become Seo Kang Joon's Entourage
---
---
In upcoming K-drama Entourage, Seo Kang Joon (Cheese in the Trap) plays a rising star trying his best to navigate the parties and perils of life in the Korean entertainment business. Luckily for him, he doesn't have to go at it alone, but is surrounded by his entourage made up of Lee Kwang Soo (Running Man), Lee Dong Hwi (Answer Me 1988), Park Jung Min (You Are All Surrounded), and Jo Jin Woong (Signal). The drama recently released character posters introducing us to each member of the hilarious bromance.
Seo Kang Jooon plays "the guy that has it all," carefree playboy Cha Young Bin. His poster reads, "Enjoying life to the fullest. That's what's going to improve my acting, know what I mean?"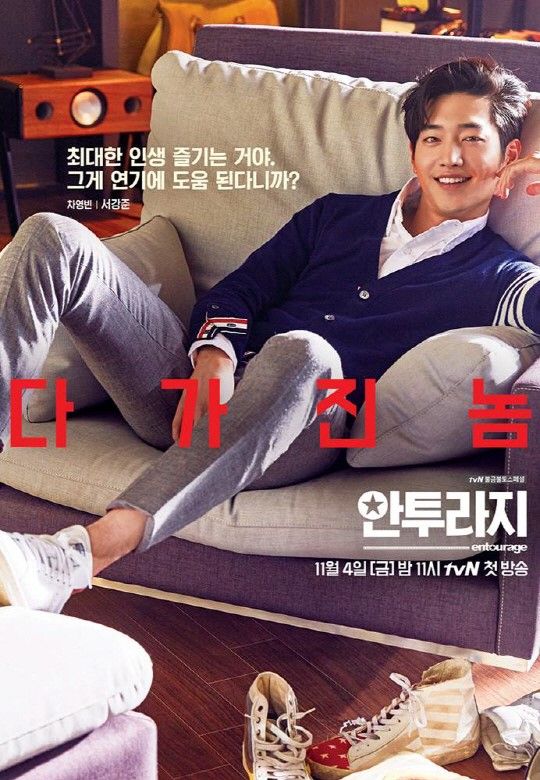 Jo Jin Woong plays "the crazy guy," his suave, ball-busting talent agent. His poster reads, "After making him a real star, turning him into a real actor is my strategy. Punk!"
Park Jung Min plays "the relatively normal guy," his serious on-call manager. His poster reads, "I'm not sure if I'm working as a manager, or if I'm just cleaning up after a friend's mess."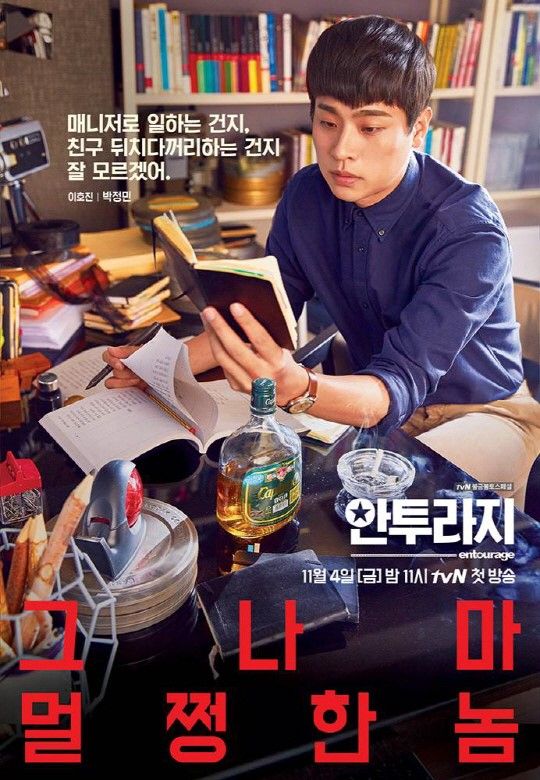 Lee Kwang Soo plays "the has-been," an actor trying to hang on to his career. His poster reads, "During my heyday, I was on the same level as H.O.T. and Sechs Kies, okay?"
And Lee Dong Hwi is "the guy that just likes to party," his goofy best friend who has nothing else to do but follow around his superstar friend. His poster reads "I'm not unemployed. I drive Young Bin around and accompany him! Right?"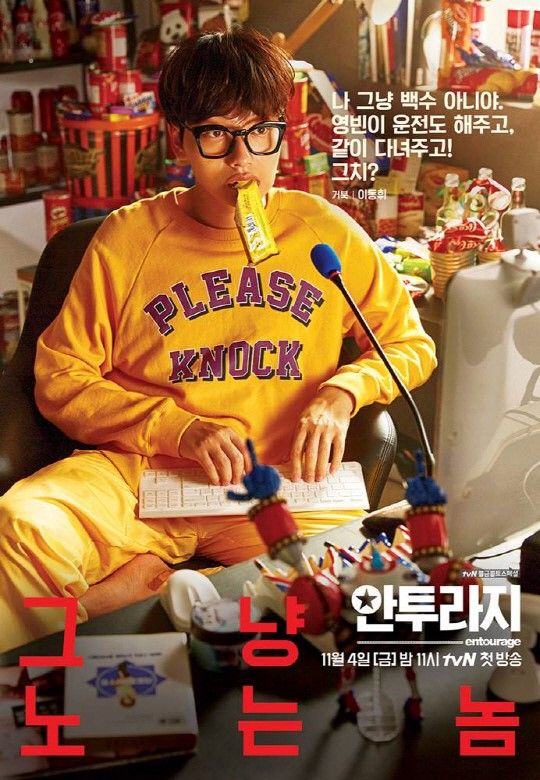 Here we see the whole crew together, hanging out and living the ultimate bachelor life.
And here we see the crew living large on the red carpet.
And feeling on top of the world!
Here's a cute behind-the-scenes video of the stars creating the posters:
Are you excited to see this fun bromance brought to life by such an excellent cast? Comment below!
(Source: Via)
In This Article
---
---