Let's Drink teases a good time with funny new trailers, posters, and behind-the-scenes videos
---
---
In the new character posters, trailers, and behind-the-scenes videos for Let's Eat's upcoming spinoff Let's Drink (aka Drinking Solo), we meet our new drinking buddies, including Ha Suk Jin, Park Ha Sun, SHINee's Key, and Gong Myung. I don't know about you, but they seem like a hilarious crew to share a glass or two with!
Ha Suk Jin plays Jin Jung Suk, a top lecturer who teaches at a private institute for people who are preparing for their civil service exams. He's arrogant, popular, and a master instructor. He also happens to be rather jaded about his job and likes a "luxurious solo drinking" style, which you can see by his crystal glass and expensive liquor.
In contrast, Park Ha Na (Park Ha Sun) is none of those things. She's simply a talented and optimistic rookie instructor who works really hard but can't quite handle the high-tension setting that is cram school. While she also happens to like drinking alone, her favorite drink is simply beer, and her character poster reads, "Cheers to tomorrow's star lecturer Park Ha Na!"
Han Sek Shi (Hwang Woo Seul Hye) plays a gorgeous English teacher who loves to buy Park Ha Na drinks and discuss life with her. She chooses to drink red wine, and her poster reads, "Now, rather than sexy, I'll be a saek-shi [wife]!"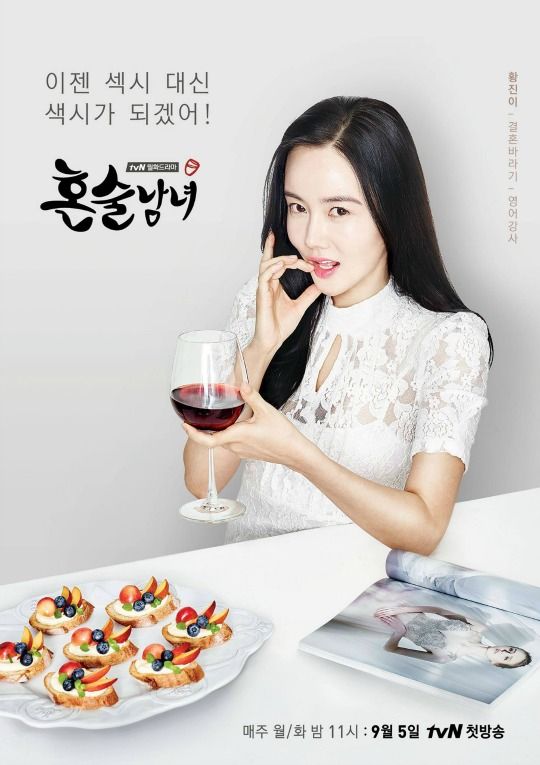 Gong Myung plays Ha Suk Jin's immature younger brother, who has few job prospects so he is living with his older brother and being forced to study for the civil service exam by his mother. His poster jokes, "He only knows one [hana] but not two, Teacher Hana's lover boy." Does this mean he has his eye on Park Ha Na too and will be vying with his brother for her attention?
Min Jin Woong plays another popular instructor who chooses to drink soju. He uses vocal impressions to gain favor from his students rather than actually teaching information well. His poster reads, "What's so important about the lecture content?"
Kim Won Hae goes old school with ginseng liquor. He loves work drinking parties, and his poster reads, "Gotta have a drink today, don't we?"
Geum Soo Jeo (SHINee's Key) is a spoiled brat who chose to live in poverty but has failed his exams three years in a row and now has no income. His drink of choice is a martini cocktail, and his poster reads, "The civil service exam is a marathon. I won't lose energy from the start!"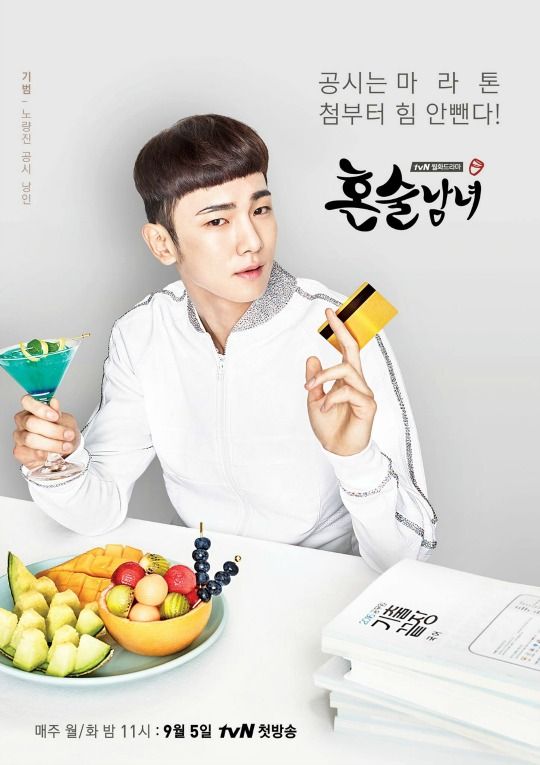 On the other hand, Kim Dong Young is a legitimately poor student who has to survive on a meager income, so he sips soju with a straw.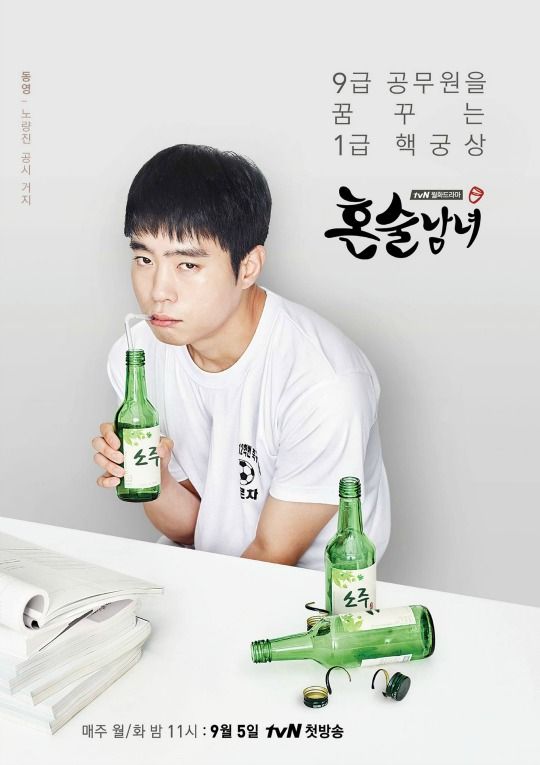 Looks like we have quite the eclectic cast of characters!
We can see them in action in this fun behind-the-scenes clip:
And in these funny new trailers:
---
Are you looking forward to this fun new slice-of-life tvN drama?
Let's Drink is coming to DramaFever on September 5. Add it to your queue now!
(Source: Via)
In This Article
---
---