Meet the 8 gorgeous royals of Scarlet Heart: Ryeo
---
---
A period drama with a modern twist! We are already so excited for Scarlet Heart: Ryeo, the newest K-drama coming to DramaFever super soon. Starring Lee Joon Ki and Lee Ji Eun (IU) as star-crossed lovers, the drama promises lots of stunning visuals, stellar acting chops and a love story that is sure to tug at your heartstrings. While we'll keep digging all we can to get you more behind the scenes, teasers and updates from the set of the drama, for now here's a look at the beautiful character posters of our eight gorgeous royals!
1. Let's please take a moment to admire Lee Joon Ki who plays Fourth Imperial Prince Wang So. His poster reads, "He didn't want to become the sun, but he shone brightly."
His second poster reads, "Brace yourself from here on out. I won't ever lose you." How romantic!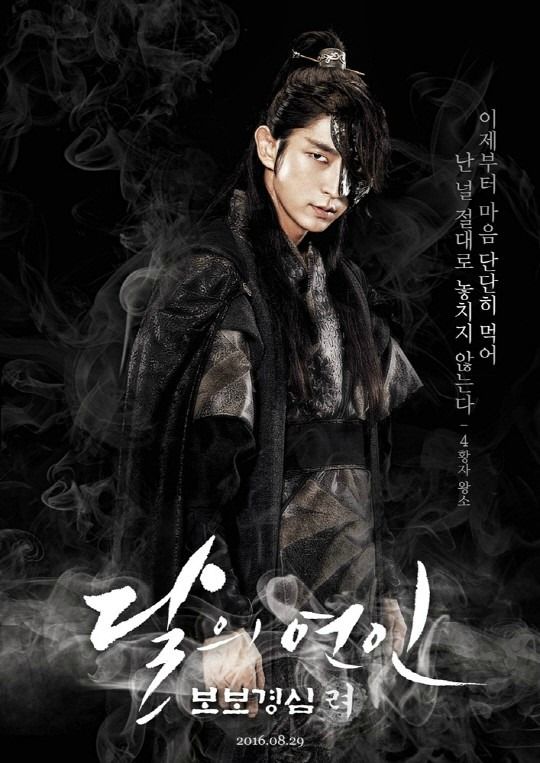 2. And here's IU. Her poster woefully reads, "I want to live, if I can't change how I look…"
Her second poster reads, "I wish I'd never met you. Then I wouldn't have to miss you this much."
3. Kang Ha Neul plays Eighth Imperial Prince Wang Wook, whose poster says, "Love and power, I hold both in my heart."
4. There is also Kim Ji Soo, who plays the Fourteenth Imperial Prince, Wang Jung: "Forever the youngest brother to his sisters." We can already predict his character is going to create some trouble ;)
5. Nam Joo Hyuk portrays Prince Wang Wook and his poster reads, "Full of grace and elegance." We agree! Isn't he just so cute?
6. Hong Jong Hyun portrays Third Imperial Prince Wang Yo and his poster reads, "Dreams of being Goryeo's owner."
7. Yoon Sun-woo is Ninth Imperial Prince Wang Won: "Possesses pride, greed, perception… and money."
8. And lastly, here's EXO's Baekhyun who plays Tenth Imperial Prince Wang Eun. His poster reads, "Mischievous and high-spirited." Isn't he kind of adorable?
l
Scarlet Heart: Ryeo premieres on DramaFever on August 29. Stay tuned for more updates, and add it to your queue now!
(Source: Soruce)
In This Article
---
---