Mirror of the Witch introduces us to nine striking main characters with beautiful new posters
---
---
Mirror of the Witch, the upcoming fantasy sageuk drama starring Yoon Si Yoon and Kim Sae Ron, has released a batch of melancholic and beautiful fairytale-like posters that introduce us to nine of its fascinating main characters. Additionally, we have a new teaser that allows us to see the characters in action!
Yoon Si Yoon's poster reads, ""My reason for living—I found it after meeting you." He plays Heo Jun, a "tragic genius" doctor from a poor, illegitimate background whose life changes when he discovers a cursed princess.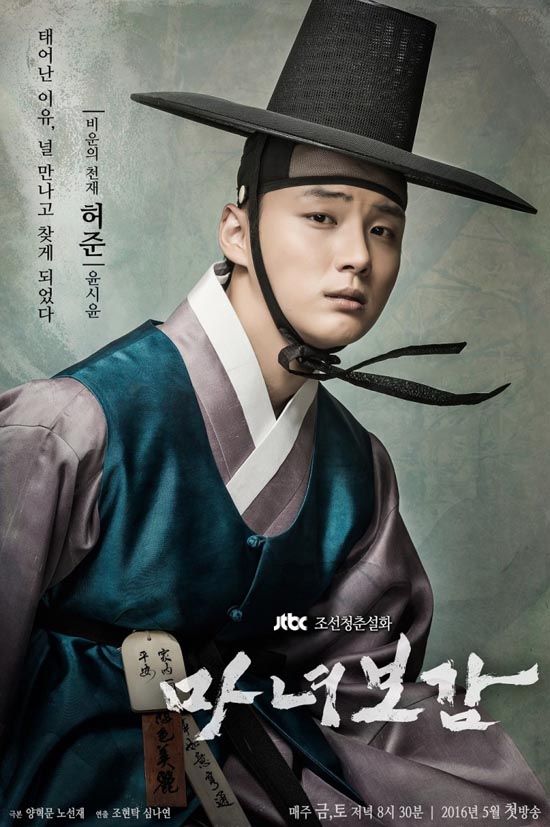 Kim Sae Ron's poster reads, "I will be able to find it, the reason I was born." She plays Seo Ri, a princess who was cursed with a frozen heart by an evil shaman and then abandoned by her royal parents.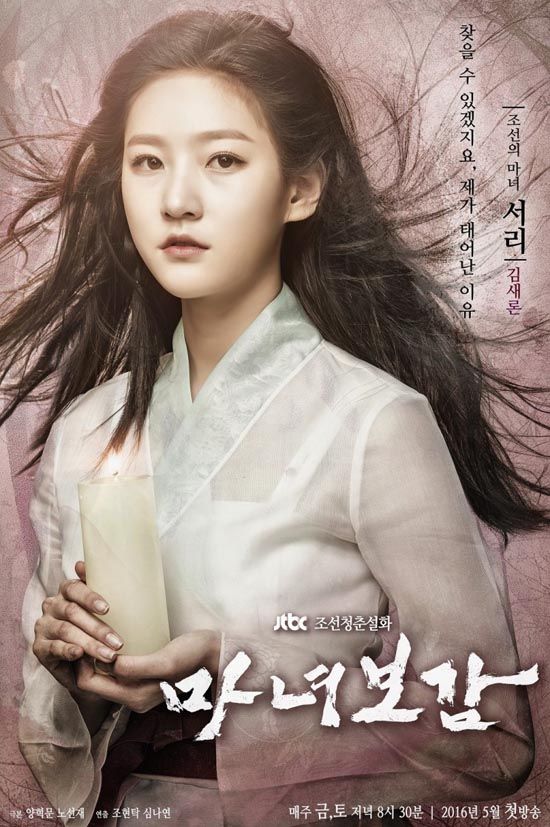 Lee Sung Jae's poster reads, "Obeying Heaven is our duty." He plays the role of the "Heaven's servant," a man who is sworn to find and protect the frozen princess.
Yum Jung Ah's poster contradicts, "Soon my will will be Heaven's will." She plays the role of the greedy shaman who is bent on finding and killing the princess.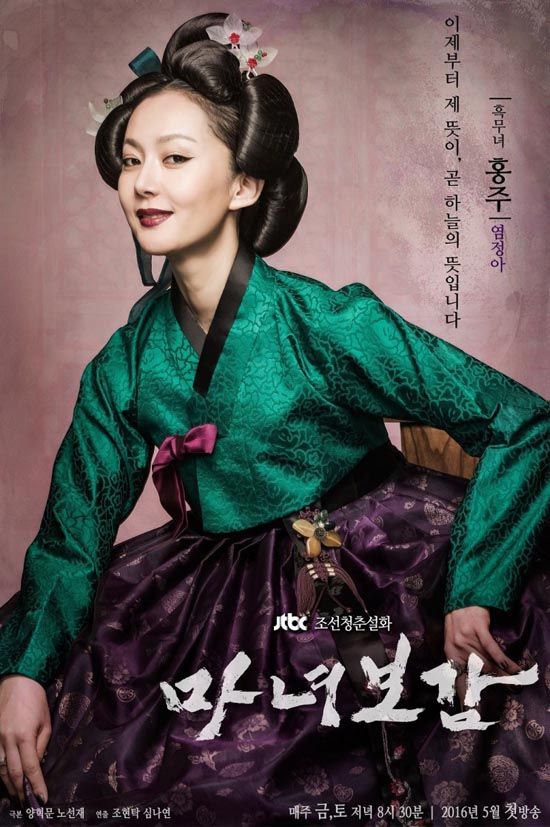 Kwak Si Yang's poster reads, "My one desire is the person whom I wish to see again." He plays a man who is in love with the princess as well.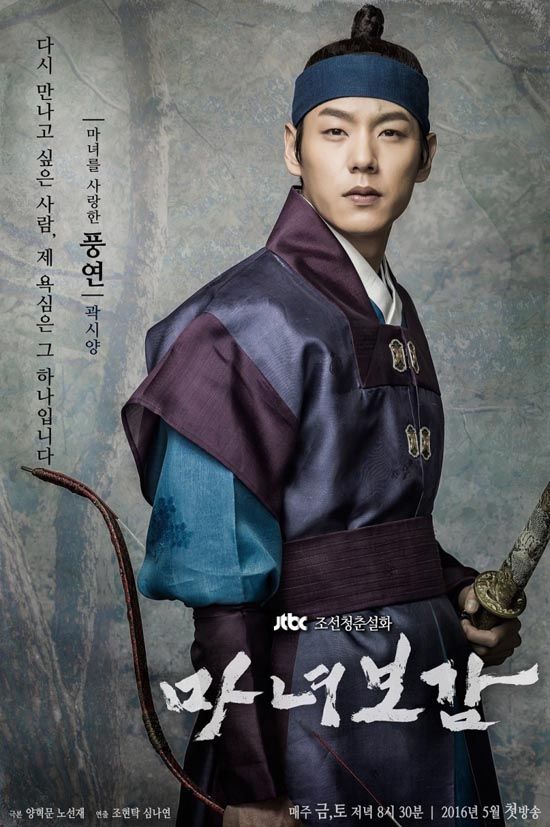 Moon Ga Young's poster reads, "Protecting my lord, that is my one desire." She plays a "black flower hidden behind a veil."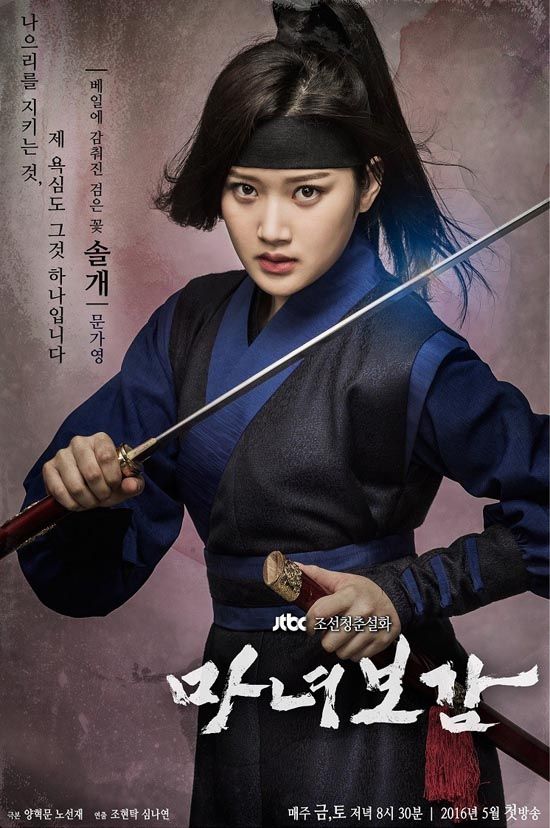 Jo Dal Hwan's poster reads, "No matter how much you struggle, you'll always be beneath me." He plays Yoon Si Yoon's older half-brother, who isn't as smart and talented as our hero, but has the privilege of being the legitimate son.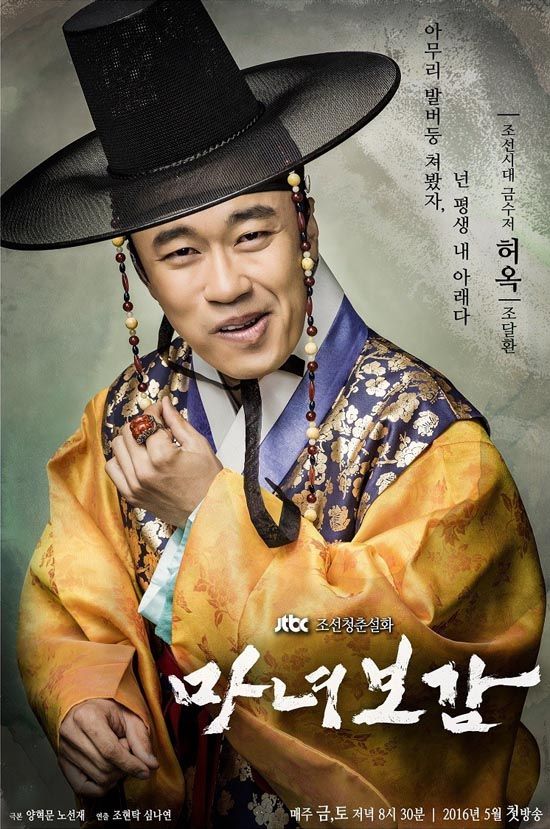 Jang Hee Jin's poster reads, "My son's place—I will recover it, no matter what." She plays the royal queen.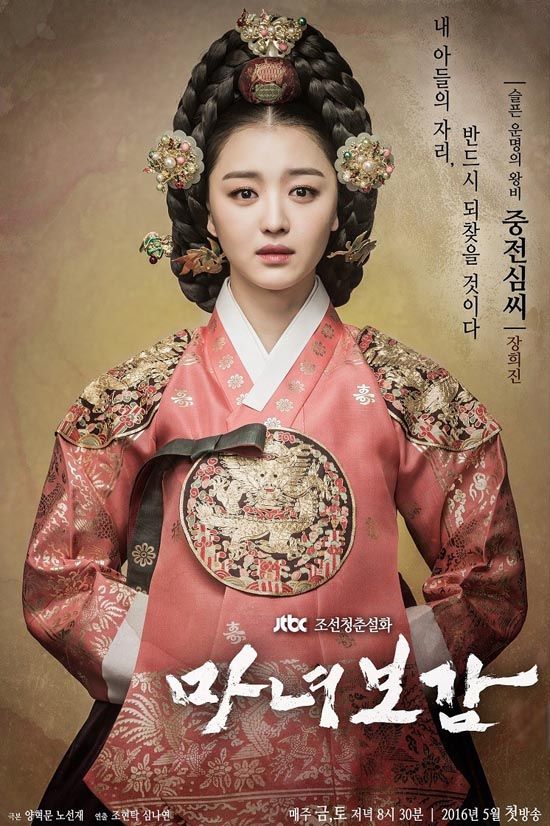 Lee Yi Kyung's poster reads, "Protecting Seo Ri is my final mission." He plays the princess's bodyguard.
Aren't the posters strikingly beautiful? And here is the second teaser where we get to see a glimpse of the characters in action:
Mirror of the Witch will premiere on DramaFever after the conclusion of Ms. Temper and Nam Jung Gi. Add the series to your queue below!
(Source: Via)
In This Article
---
---