My Secret Romance Recaps from Secretary Jang's POV (Episode 11)
---
---
With Jin Wook and Yoo Mi apart from each other, things need to get more complicated before they finally find their way back to one another. Allow me to recap episode 11 of My Secret Romance.
Previously on My Secret Romance: 01 - 02 - 03 - 04 - 05 - 06 - 07 - 08 - 09 - 10
My Secret Romance
Episode 11: I'm the Only One Who Can't Date
After we saw our leads parting ways, a new day comes. Yoo Mi apologises for the sudden transfer and tries to assure Cook Wang that her replacement will do far better. Still, they look unhappy and make plans to have a farewell party. In Yoo Mi's current depressive mood, the karaoke party becomes gloomy and they all know it's because of her breakup with Director Cha. Eun Bi, who had a crush on the same man, is hurt and feels betrayed, so it seems like she's going to attack Yoo Mi. What she really does is hugging Yoo Mi, which is far more endearing.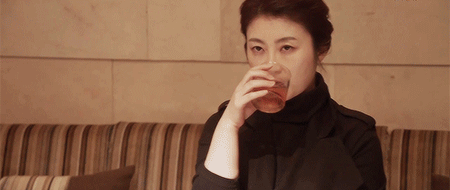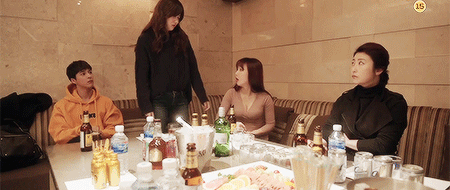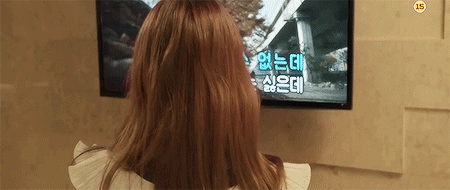 Yoo Mi's mother is not happy that her daughter is being transferred to a university in Daejon, but Yoo Mi tries to put her at ease. While packing, she finds the jewellery box with the bra pads. She tries to throw them away, but when she's about to, she recalls the moment Jin Wook gave her the jewellery box at the resort, and how he also stole another kiss. With that memory, she keeps the jewellery box.
Without Yoo Mi, Director Cha goes back to his way to work himself to the bone, skipping meals and just focusing on the company. The nutritionist, meanwhile, is adjusting to her new job and environment in the university cafeteria. It's not easy, but neither were her first days at Daebok Group.
Chairman Cha sees his son, telling him to prepare to take his place in the company. Before, that could only happen if Jin Wook got married and had kids, but it seems Chairman Cha has realised that won't be happening anytime soon.
Even away from each other, there are things that remind them of one another. Yoo Mi sees a picture of the beach where they had their one night; Director Cha realises it's almost a special date regarding his mother, which falls on the same day he spent the night with Yoo Mi. I had given him the address of the cafeteria she transferred to, and he looks at it considering the option.
Hyun Tae drops to see Yoo Mi, worried about her but also because he needs to confess. He knows he's late, he realised his own feelings late because if he had done it before, things could've been quite different. He accepts it's not possible for them, but he wanted to tell her nonetheless. She apologises for not reciprocating his feelings and hugs him. She does not notice, but Hyun Tae does, how Jin Wook is watching them but decides to let it pass.
The next day, Yoo Mi's mother has gotten a slot to appear in a talk show with that actress who seems to be her nemesis. Being the woman that we all know, she talks more than she should, sharing the story about Jin Wook, revealing names and details like how Chairman Cha thought Dong Goo was his grandson.
Hye Ri comes to see Jin Wook, bringing him food because she's worried about him. Her food isn't the best, but she put effort. She has accepted it's the end and she knows he won't accept her feelings no matter what. It ends on good terms for them. Later, she goes to drink and Hyun Tae shows up. She says she'll travel solo and will try to live more freely, she's disappointed in herself for living such a boring life for so many years. She asks the writer if he wants to go to Hong Kong with her. Please, do notice that in Korean "Hong Kong" also means to hit the climax during intercourse, so the young writer is quite shocked and misinterprets her words. She didn't mean that… or did she?
Another day comes and the talk show comes out, and with it a new scandal that now clearly provides names. Once again, her mother job comes as a criticism to her, to judge her no matter what she does or dresses like. This time, she can't take it.
Jin Wook finds out about the show and is torn, so I explain to him things simply. I dress uniquely and I know people judge me, tease me, mock me, but I turn a blind eye on them and zone them out because dressing like this is what I like. I do what I like and I hope he will do the same and stop listening to what people say. I wish him the best as he rushes to Yoo Mi's side.
However, Yoo Mi's not at the university cafeteria so he goes back to Seoul, to her place. Before he makes it inside, Hyun Tae comes out to hit him across the face. Jin Wook won't be stopped with that and demands to know where Yoo Mi is.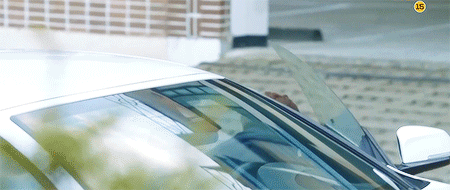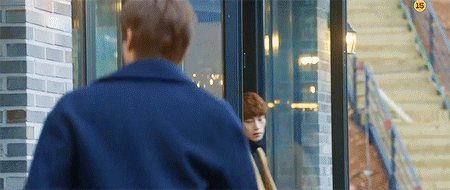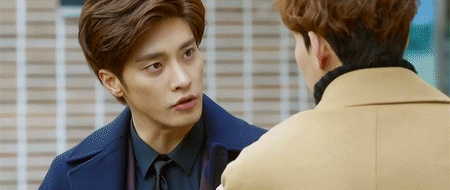 The epilogue shows once again further depth into the feelings of the leads accompanied by a song.
The last episodes come out next week, and it'll be my pleasure to recap them for you. It'll be until then.
Kind regards,
Secretary Jang.
DISCLAIMER: This is a form of fan fiction, all credits go to the creators of the characters and story. No infringement of copyrights is intended, it is only for the amusement of fans.
The selection of scenes and gifs were made by Bel, just a regular fangirl who spends too much time watching K-dramas. Sarcasm is for the sake of humour. If you want to make use of the gifs, please give credit.
In This Article
---
---