Introducing Thailand's Won Bin
---
---
Let me start off by clarifying that Thailand's Won Bin isn't his look alike but this really cute, good looking, dreamy model turned actor who is on the same level of popularity as the
Won Bin
you know. This dreamy person is none other than Mario Maurer. Both are known as the handsomest men from their countries, and for legit reasons too. If you follow Thai pop culture or have been to Thailand you must be familiar with the face of Mario Maurer. He is 50% German, 50 % Thai and 100% hot. Won Bin fans were conflicted because some think the two do resemble each other. Some fans pointed out that while Mario has a boyish charm and features, Won Bin has a more sculpted face. Introducing the Won Bin of Thailand, my future husband Mario Maurer: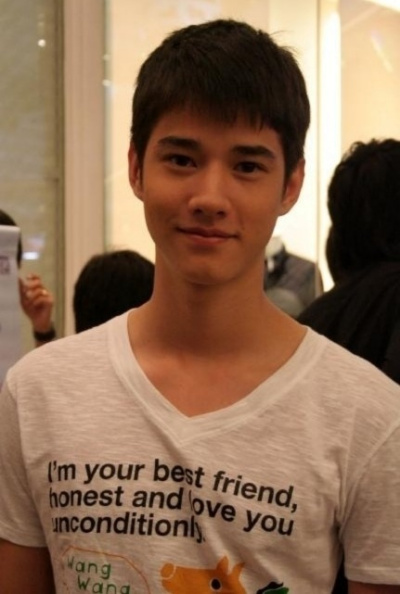 That was him when he still kind of young, this is him grown up:
Every Asian hottie needs a nerdy picture:
I think they're both fine, but I'm leaning more towards Mario Maurer since I've been a fangirl for him for so long. What do you think of Thailand's Won Bin?
---
---