North Korea receives Choco pies from South Korea via balloon
---
---
South Korean activists are sending Choco Pies by way of balloon into North Korea. 10,000 Choco Pies to be exact, in 50 helium-filled balloons.
These chocolate-covered marshmallow cakes are easily available in most Asian grocery stores, but in North Korea, they're a rare commodity. So rare that some factories will pay employees with Choco Pies instead of money. One Choco Pie is reportedly worth the equivalent of 23 USD in North Korea. So why are South Koreans floating them over the DMZ?
Activist Choo Sun Hee explained that North Korea recently banned Choco Pies as a symbol of capitalism. "We will continue to send Choco Pie by balloons because it is still one of the most popular foodstuffs especially among hungry North Koreans."
---
Miss Downton Abbey? Watch a talented young seamstress become a spy to help England fight the Nazis before WWII.
---
In the past, balloons have been used to transport other Western goods into North Korea, for example pamphlets about democracy and basic medical kits. However, in response to the Choco Pies, North Korea has threatened to send rockets into their neighboring country until the sweet deliveries stop. Looks like Pyongyang is taking this Choco-vism seriously.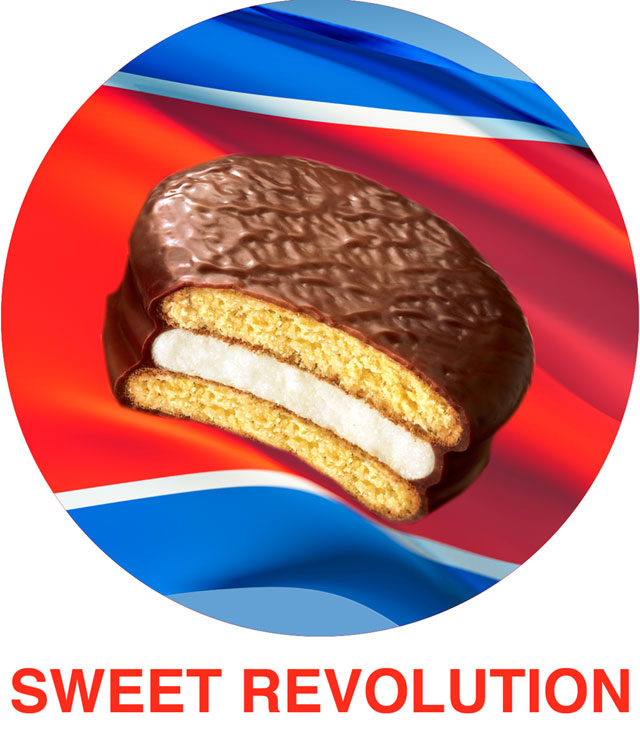 by Zoe Mei
blog KoreanDaydreamer
Follow @Zoe_KpopTV
In This Article
---
---