Once Upon a Recap: Cinderella and the Four Knights (episode 7)
---
---
This weekend we brought us the sixth episode of Cinderella and Four Knights, developing even more the relationships between all the knights and our Cinderella. Are you ready to see what happened with our lead characters?
Episode 7
Once upon a time, Ha Won got a confession from Hyun Min but she totally rejected him, yet this was public and not everyone got to see how she puts things more clearly for the boy. When he asks to date for real, she asks him if he really likes her and as it's not the case, then dating is not an option.
That aside, our girl is still homeless and her family is trying to find her biological father just to get rid of her once and for all. But Ha Won doesn't stay like that for much long as she is finally brought back. And with that, she has a new mission: getting all the cousins to have a trip together. She can invite more people, like Ja Young and Hye Ji as she is so grateful to the latter. Obviously, getting them to agree won't be easy, but it's evident Ha Won has already made her way into their hearts and this time it won't be that impossible, even if she has to kidnap one of the cousins.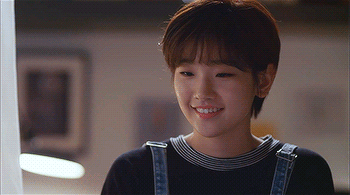 Once upon Kang Hyun Min
After such bold rejection, Hyun Min's world changes and he has a proper existential crisis, especially after the clip from his rejection is posted online. He tries to hide, change appearance and whatever comes to him. Seeing how people react to his presence and what happened to him make him want to disappear. But the doctor refuses to change his face and advises him to go for therapy. After all, being rejected by one's first love is hard. But Hyun Min doesn't think he really likes Ha Won, furthermore, Ha Won isn't his first love.
However, he continues with the existential crisis, trying to understand why he's so down and trying to figure out whether he really likes Ha Won or not. He's all sulking and all like an adorable kid, to the point he really worries Ha Won who doesn't understand what's wrong with him. I find it so endearing.
Hyun Min is a heavy sleeper and not even when she bugs him and tries to wake him up he opens his eyes. But this is very beneficial for her mission, because if hyun Min refuses to go to the trip, then she has no other option but to kidnap him. Considering how heavy of a sleeper he is, the chaebol won't realise what happened until he's on the plane.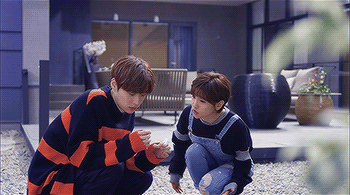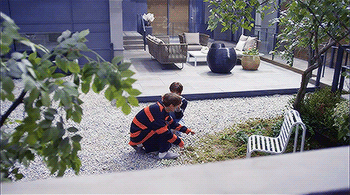 Once upon Kang Ji Woon
Ji Woon is clearly changing, even if he tries to hard not to look like he cares about Ha Won. However, it is him the one who actually finds Ha Won at the convenience store they always go, eating ramyun all on her own. With a fond smile, he goes to her and finds her sharing it with her parents that aren't there, talking to them and crying because she failed and won't be able to go to college. That moves Ji Woon's heart and he tells her that he really went to the service so she completed her mission and can go back to the Sky House. He also asks if she was the one who left the rose, which she confirms. Their mothers died the same day, I wonder how that is related.
So Ji Woon brings Ha Won back home and is far more friendlier with her, which has earned him a lot of brownie points again. They have great chemistry. They smile at each other a lot and have drawn a truce. Although he refuses to the trip but later when thinking about how much she needs to accomplish this because of her promise to her mother, he makes a bargain: if she persuades the others, then he'll also go. Then she only needs to take care of the other cousins. They even make a pinkie promise, the cuties.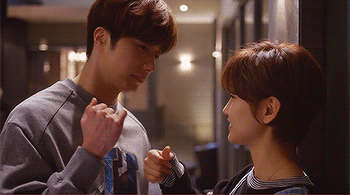 Once upon Seo Woo
Trying to get out of all girls school is hard, but Ja Young helps Seo Woo by lending him her school uniform so he can escape. Not without taking some commemorative picture first. Ja Young becomes a kind of ally for Seo Woo because when he goes to return the uniform, this one tells him more about Ha Won's situation, which only serves to worry him more.
But Ha Won makes it back home and he's delighted, even singing to her. Their friendship is so adorable and teasing, and it's so touching how worried about her he was, leaving almost 50 missing calls.
Persuading Seo Woo to the trip isn't hard, getting him a day off is the real task so Ha Won makes use of the picture Ja Young took to black mail Seo Woo's manager and like that get him that well deserved break for the trip.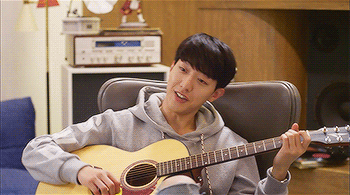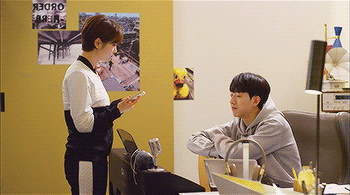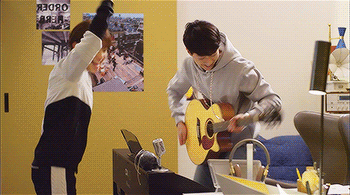 Once upon Lee Yoon Sung
Our general secretary Lee Yoon Sung doesn't have many scenes in this episode, what we can see is that he deeply worries about Ha Won, trying to get her back and find where she is, but she hasn't gone home and doesn't answer the phone. He tries to get the cousins involved but there isn't much he can do.
When Ha Won is finally back, she relies on Yoon Sung to consult him regarding Hyun Min's attitude. Is he okay? Why is he acting like that? But along with the ahjumma, they only reach the consensus Hyun Min is a douchebag.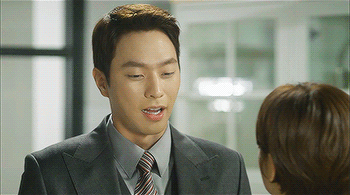 I'm really glad Ha Won is back in the house but overall, I'm incredibly happy that Ji Woon's attitude has changed. Sure, he still gets all pissy when he thinks Ha Won is using Hye Ji for the mission, but he isn't a douche to her all the time. Their chemistry is going great and even if I like Hyun Min so much, I am really liking the official ship here. I am so looking forward to see how those two get closer and what conflicts it'll bring, after all, dating is forbidden, right?
The next episode is out and I'll bring the next recap as soon as possible. In the meantime, why not watching again the episodes we already have of Cinderella and Four Knights?
Previously on Once Upon a Recap…
Episodes: 1 2 3 4 5 6 7 8 9 10 11 12 13 14 15 16
---
The selection of scenes and gifs were made by Bel, just a regular fangirl who spends too much time watching K-dramas. If you want to make use of the gifs, please give credit.
In This Article
---
---