Sunny's 10 cutest rainbow-hued hairstyles... so far
---
---
We're convinced that SNSD's arguably cutest, and definitely most colorful member, Sunny, can pull off just about anything. Out of the group's nine Kpop idols, Sunny's look has seen the most cuts and dye jobs, leaving fans anxiously awaiting new photo shoots and music videos to see what color of the rainbow she'll be sporting next. Let's take a look at some of the songstress' most notable hairstyles...
A 2013 look combining shades of violet, lavender, and everything in between.
Drastic change! Sunny kept it simple with brown hair and bangs in promo shots for Genie back in 2009.
Back to the "I Got A Boy" leopard print and denim jacket...but this time, accompanied by blue, curly hair! And a wink for good measure.
Why so sad? This blonde pixie cut was elegance to the extreme.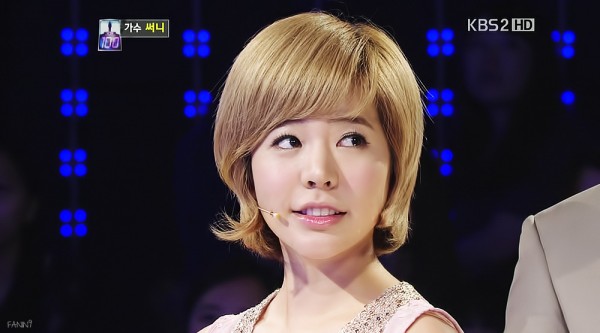 Still blonde, but this time more of a chic vintage look.
STILL blonde, but long, long, long.
Fire engine red. Fierce (yet totally adorable).
A breezy, beach-ready mix of blue, yellow, and green.
Long, bouncy curls, and a more natural color. If Sunny really has a natural color anymore.
And finally, an Instagram selfie from earlier this month. Short waves framing the cutest smile ever.
These are just ten of Sunny's countless looks, but it's pretty clear that she's not afraid of change. Feeling inspired? What's YOUR favorite look?
In This Article
---
---