Rainbow Recaps: Doctor Crush Episode 2
---
---
The second episode of Doctor Crush is out and the story continues to be promising. Let's go over what happened on the latest episode and share our opinions.
Remember to add the series to your queue to receive notifications of new episodes.
Episode 2
As expected, Ji Hong does not hit Hye Jung and the fact he clearly states he won't go over for someone he does not even like, already causes a good impression in our girl. But that is not enough to make Hye Jung realise our teacher isn't just your average type. After getting close with the principal's daughter: Yoo Na, and getting her uniform, as she heads home an emergency occurs. A pregnant woman collapses and her water breaks. Luckily, Ji Hong is there and can assist her while Hye Jung holds the child. She even goes with them when they are taken to the hospital.
The whole experience touches Hye Jung and gives her motivation to change and live her life differently. Ji Hong tells her that firstly she needs to start succeeding. Thus, her goal is the exams coming. It's time to study, for the first time in her life. With the help of Seo Woo (played by Lee Sung Kyung) she gets told to memorise. Not only she works really hard on it, she also gets close with the two girls, which is lovely.
Hye Jung focuses solely on Maths and manages to rank first in the whole school which does not suit well with Seo Woo. She gets jealous and even thinks Hye Jung played her, so the friendship is over as fast as it began. Not only that, but Seo Woo has a crush on Ji Hong so seeing Hye Jung and the teacher getting along so well brings the green-eyed monster. She posts an incriminatory article with pictures that will cause Ji Hong to get fired at the very least.
Hye Jung wants to protect the teacher so she tries to talk to Seo Woo, but she's not very flexible. Ultimately, with Yoo Na's help, they meet in a secret hideout but things don't go well and they start arguing, pushing each other until Seo Woo falls and hits her head just as a fire breaks out. The episode ends with Hye Jung realising the bright future and different life she had just taste will be taken from her.
Now bring the rainbow!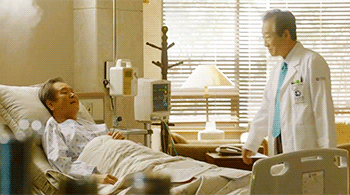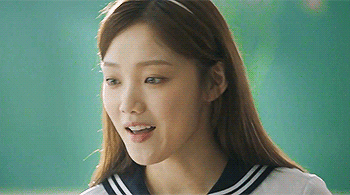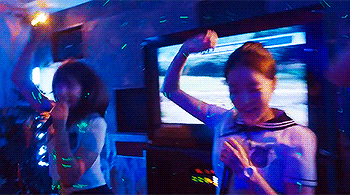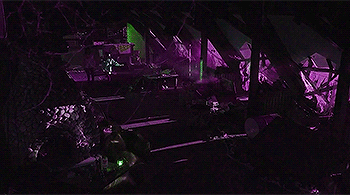 About the episode…
There were many things I loved about this episode. Firstly, how Hye Jung wanted to change and also exposing her loving and caring nature, the fact she has her grandmother's wellbeing at heart is lovely. As I predicted, their relationship will break my heart because Grandmother has cancer. I'm starting my supply of tissues already.
Although brief, I loved the friendship between Hye Jung, Yoo Na and Seo Woo. It was cute and good for the three of them. It broke my heart that it was over so fast.
I also enjoyed getting to know more about Ji Hong's past, with his parents and why he left the hospital. It's not entirely clear but so far we understand he takes every death as personal and he blames himself. I'm still curious to know which case was the last straw that made him flee.
And talking about broken hearts, why that ending? The look of desolation and utter resignation at the end when Hye Jung just realises her different future and dreams will be taken away from her… oh that look broke me. She started to live differently and now everything goes downhill again. It's really not fair.
Overall, I'm really enjoying getting to know Hye Jung and seeing her grow, seeing her smile honestly and looking a bit happier was heartwarming during this episode. The complexity of her character is so interesting and I think Park Shin Hye is doing a great job playing this character. I can only get more and more curious to know how she'll evolve and how she becomes the person we saw at the beginning of the first episode.
With that said, what are your thoughts on the second episode? Your expectations for the next? I hope you enjoyed the gifs (they are all sharable). I promise to get better at making them.
---
The selection of scenes and gifs were made by Bel, just a regular fangirl who spends too much time watching K-dramas. If you want to make use of the gifs, please give credit.
In This Article
---
---