Song Ji Hyo makes a stunning alpha wife in new stills for My Wife's Having an Affair This Week
---
---
If I were a man, I would drop down on one knee and ask Song Ji Hyo to marry me stat after seeing these stunning photos of her from the set of her upcoming comedic drama My Wife's Having an Affair This Week!
In the new drama, Song Ji Hyo plays a successful, highly paid career woman, beautiful alpha wife, and perfect mother whose husband (Lee Sun Gyun) fears she is about to cheat on him.
Lee Sun Gun plays the hapless beta husband who never fully realized his own career ambitions to be a film director, and so instead places all his pride in his perfect wife.
He believes he is immensely lucky to have a happy marriage of 8 years, but it seems that he may be mistaken when one day he finds a reservation for a hotel room on his wife's phone, which leads him to believe his significant other is about to have an affair. Because he lacks the backbone to actually confront his wife, he instead turns to the internet to seek advice.
Rounding out the ensemble are Lee Sang Yeob, who plays "a man who's definitely married, but seems like he's got a story to him," singer BoA, who plays "a cool woman with divorce in her past," Kim Hee Won, whose character is an adulterous divorce lawyer who pretends to be a good husband, and Ye Ji Won, who pretends to be a niave housewife but is actually "a lion hiding its sharp claws."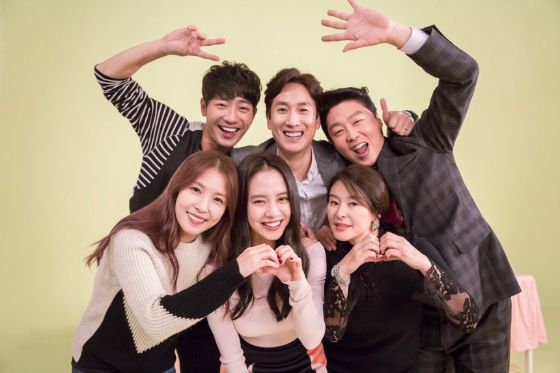 My Wife's Having an Affair This Week is premiering on DramaFever in October after Fantastic. Add it to your queue now!
(Source: via)
In This Article
---
---