Teacher's Day poll has Park Bo Gum and Kim Se Jeong among celebrities Koreans wish they could have as a teacher!
---
---
This year, Korea celebrated their national Teacher's Day (5/15) with a rather interesting survey. The question: Which celebrity do you wish could be your school teacher? Regardless of whether you enjoyed school or not, Korea's tops picks are sure to have you wishing to go back to school!
Yesterday, as a way to celebrate Teacher's Day in Korea, a survey was conducted asking 920 Korean students which celebrity they wish they could have as their school teacher.
So who did the students pick as the celebrity they would most like to learn from? Actor Park Bo Gum took the honor and it seems that it was not only students who thought highly of him!
An official of the survey went onto comment that:
"Since Park Bo Gum is not only handsome but was also a student who studied hard while going through a busy schedule, students likely picked the actor."
The second round pick was given to Gugudan girl group member Kim Se Jeong, as students thought she would make a cute and charming teacher.
Other top teacher picks included:
and Song Joong Ki.
Can you imagine what school would have been like with Park Bo Gum as your teacher... would you be able to concentrate in class?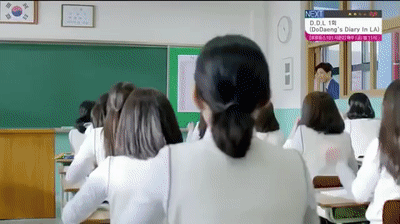 Let us know below who you wish could be your teacher!
In This Article
---
---