The latest Our Gab Soon posters look like the family portraits of your dreams
---
---
We are always on the lookout for the latest dramas to watch. Currently we are obsessing over Jealousy Incarnate and Cinderella and Four Knights, mourning the impending endings of Let's Fight Ghost and Uncontrollably Fond, and eagerly looking forward to Scarlet Heart: Ryeo and Fantastic. Another drama that's slowly creeping onto our must-watch list is Our Gab Soon, and the latest posters might just be the reason why!
It's so happy and bright and pink, and can we please talk about how adorable Song Jae Rim looks? I need that bowtie in my wardrobe STAT!
And the second poster is overflowing with well-dressed and attractive fun-looking family members!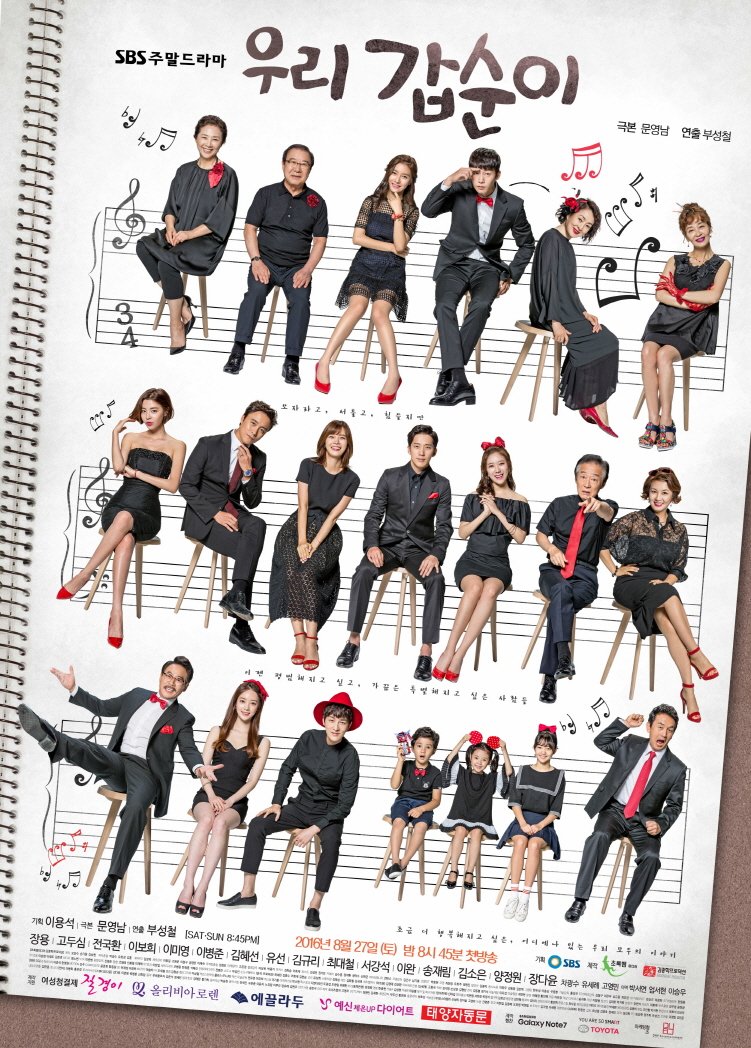 And just in case you missed it, here are two adorable trailers for the upcoming drama!
How excited are you for this family drama with 50 episodes? Lets chat in the comments section below!
Our Gab Soon is premiering on DramaFever on August 31. Add it to your queue now!
In This Article
---
---