Top 6 scenes from Another Oh Hae Young episodes 1 & 2
---
---
Last week, tvN's funny new K-drama Another Oh Hae Young kicked off on DramaFever. With new episodes out every Monday and Tuesday, it's time to relive the most epic and most-touching moments from last week before watching a new episode today.
Episode 1: Can I cry?
Number 1: Omma knows how to kick some ass
After Oh Hae Young informs her family that she's cancelled the wedding the day before, it's to be expected that her mother isn't happy about it. And the fact that she is watching a doll cracking up and smiling is the last straw. This scene shows Hae Young's mom giving her a beating for her attitude while her father has to take all the calls.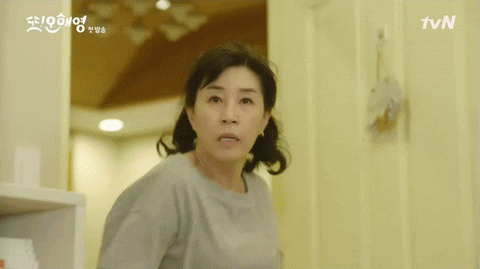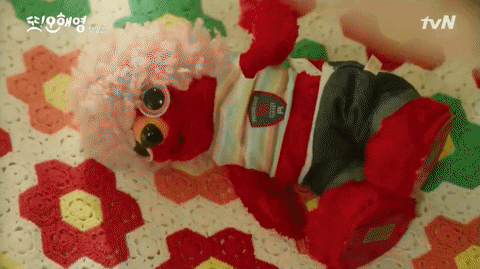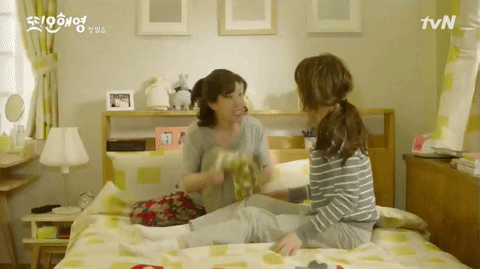 Number 2: Reinforce supremacy with fear… a lot of fear
Park Do Kyung is a sound director… and a very scary one. The other employees hate him and fear him, so when Do Kyung catches them bad mouthing him, his eyes promise pain. His brother, Park Hoon, seems to know that as well and starts screaming, seeing his life flashing before his eyes as hyung approaches, but just to walk away later. I'm sure Hoon peed himself, though. This is a way to establish hierarchy in the workplace.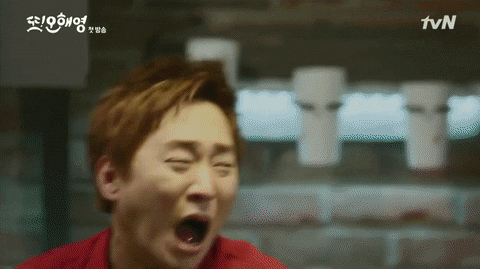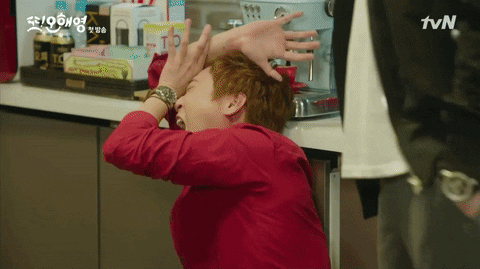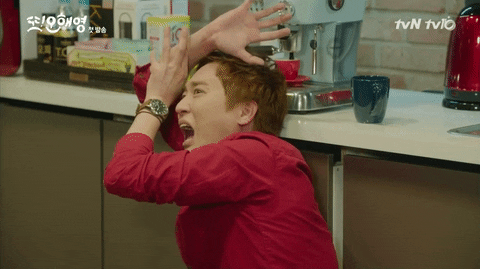 Number 3: That fateful first look into each other's eyes
Park Do Kyung not only has an incredible ear, he also is haunted with visions of a woman he has never seen before. He believes he's somehow tangled, destined to her, even if he does not how yet. So when he runs into her on the street his eyes can only follow her. This scene shows the first time the two leads run into each other. I find it very fateful and beautiful. The scenery and people passing by while this little encounter occurs is most beautiful.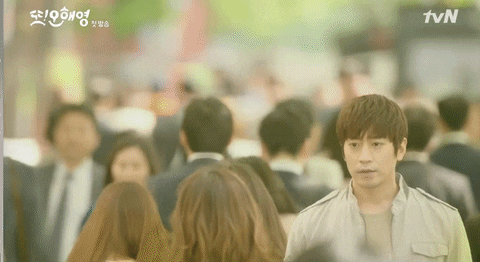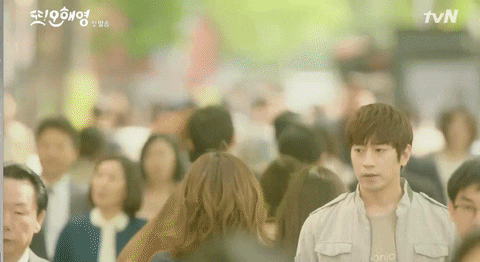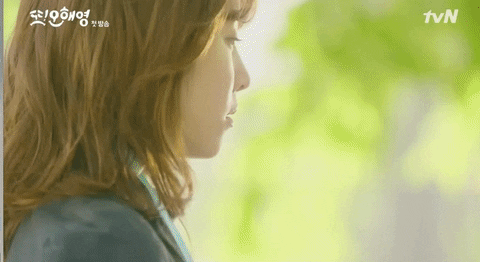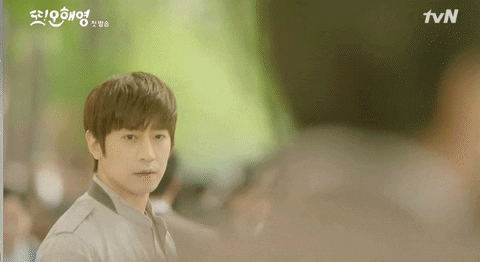 ---
Episode 2: A relationship due to wilful negligence
Number 1: Best birth control method
When your brother gets a new, quite younger girlfriend and takes her to his room, a sibling has to look out for them, right? This scene shows us that Park Soo Kyung, Hae Young's boss, is also Do Kyung's sister and she's not a nice drunk-type. Mistakenly, she goes to Hoon's room, and when he's getting busy with his new girlfriend, she comes up like a ghost from a horror movie. Nothing works better than that to kill all libido.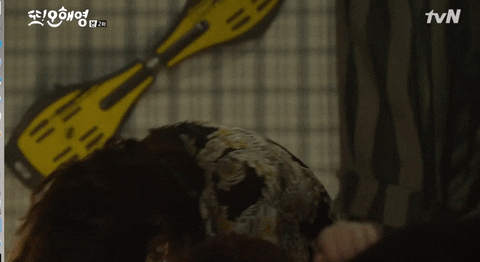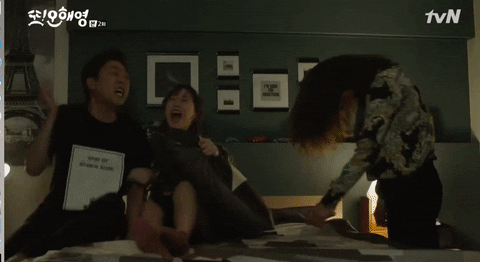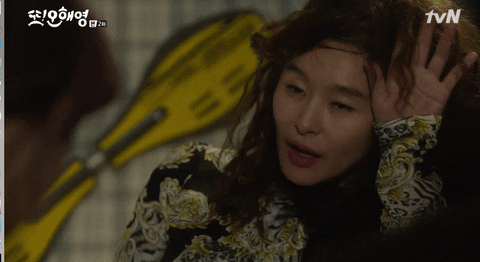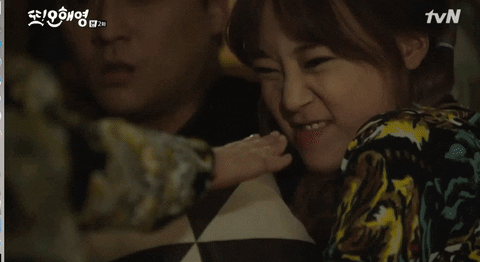 Number 2: You need two to tango
Hae Young didn't just call off the wedding, she was dumped. Coming up with that excuse was the least she could do to avoid humiliation and she clearly isn't doing well, even after a month. In the middle of the night, she just plays a tango and dances to it… freestyle. But you need two for that dance, and in this scene, her mother joins her in her crazy antics to cope with grief. Of course, Omma soon releases what she's doing and just storms out. She starts to consider disowning Hae Young.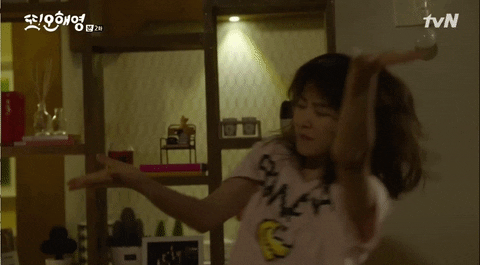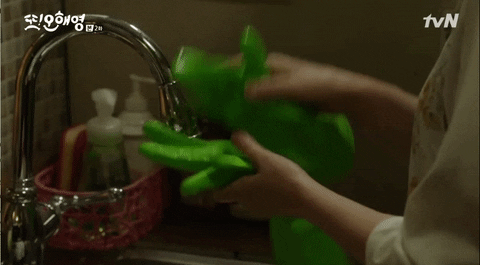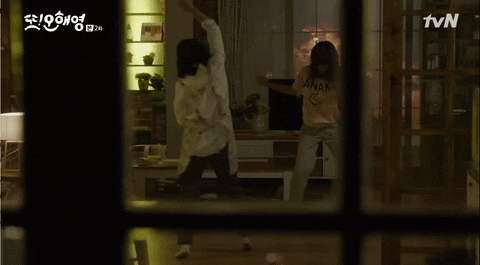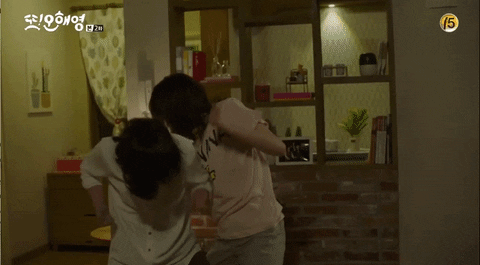 Number 3: Don't let a fall take your pride
Even if a ball gets in the way and makes you fall in the most dramatic way, even ruining your bicycle, you can't let that defeat you. Even if you're disheveled and dirty, you should walk with your head held high and never let others' laughter drag you down. Hae Young is a perfect example of how to walk back home after falling from a bicycle, even with her skirt trapped in the pedals. Keep yourself always together, even on your way down.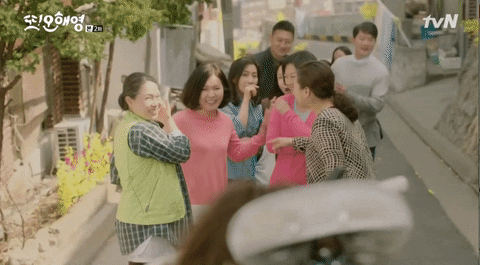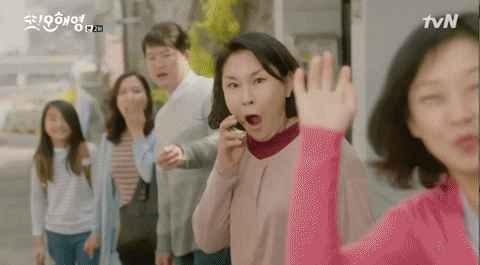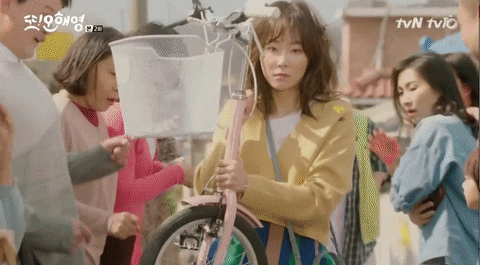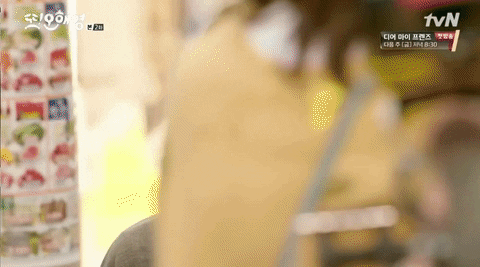 Bonus scene: That always necessary, and definitely appreciated, shower scene
What is a K-drama without a shower scene? So here it is for our enjoyment!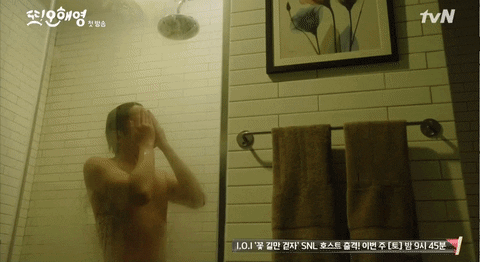 What were your favorite scenes in last week's episodes? Is there one I should've included? Let's discuss it in the comments, along with our thoughts about the K-drama so far.
And are we ready to watch Episode 3 now? Even more excited? Don't worry, the episode comes today and you can add the K-drama to your queue or just re-watch the previous episodes for free!
---
All gifs were made by me, if you use them please give credit. You can always find me on twitter or tumblr
In This Article
---
---