Top 6 scenes from Another Oh Have Young: Episodes 13 & 14
---
---
Hoping everyone had a good weekend, and after wishing our fathers a Happy Father's Day, aren't we ready for more Another Oh Hae Young?
Let's get ready by going back on last weeks' episodes and some of the best scenes. By the way, I'm learning to do coloring for my gifs. I hope you notice the difference.
---
From episode 13: The heart I've understood
Number 1: Friends are priceless
Without Hae Young suffering so much after finding out the truth, she needs someone to cheer her up and that's her friend. They go out and she's there to support Hae Young, even in her crazy ideas of just dump anyone that comes next. I love this scene because it just shows how much Hae Young is loved; she has a wonderful family and a great friend, and they are cute together. When one gets wet, the other joins her and that's beautiful, in my humble opinion. Don't you think? Perhaps Hae Young is in denial at that part, or avoiding and pretending to be okay, but regardless of that, she has her friend to laugh with and get a cold.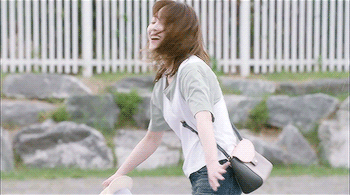 Number 2: RUN!
Oh, this scene had me laughing so hard. So Do Kyung has decided to live (and ultimately die) without regrets so he goes to the woman he loves. Of course Hae Young does not want to see him, and her family knows that the man showing up means slaughter at the mother's hands. What made me love this scene so much is Hae Young's father protecting Do Kyung, taking him away and running like a couple sneaking around. Overall, I loved his panicked face when Hae Young's omma came out, ready to get blood in her hands. She didn't, no body died in this episode, but it was amusing.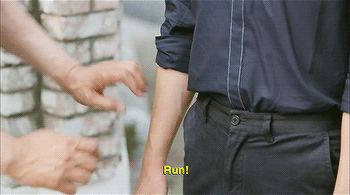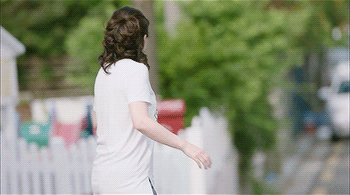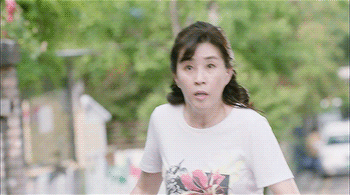 Number 3: Change your fate
During this episode there are many instances where Do Kyung can see the future and his reaction, henceforth having a chance to change what he does. He never stays long enough to see something actually changes in this new present, little things. Finally, when they run into each other at the hospital after being so miserable that it reflects on their health, he rants and exposes his true feelings. This scene gave me goosebumps because despite his regret for hurting her, he wouldn't change what he did because it led her to her.
Do Kyung walks away and does not wait for the change this rebellion will bring. And later, as he walks away Hae Young comes running after him, finally understanding his heart and that indeed she isn't the only one who loves. I love this scene.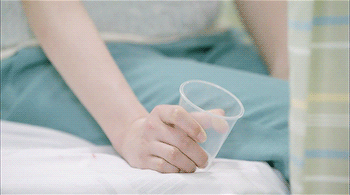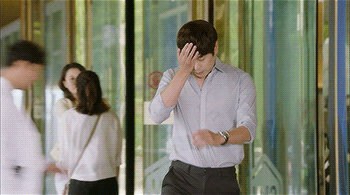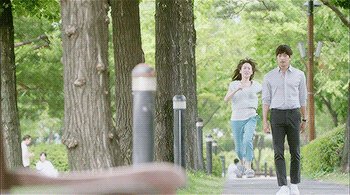 From episode 14: Silence all the other sounds that are not of love
Number 1: Hold me tight
So our hearts have stopped aching, Do Kyung and Hae Young are together again, both so happy, not holding back on the skinship. This scene I picked is beautiful because they way they hold on to each other, their pleased expressions and the content atmosphere. This scene is happiness and love, and that's why it was so nice to gif.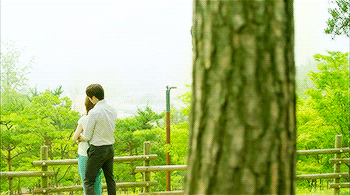 Number 2: How to kidnap your boss's girlfriend
Have I mentioned how much I love Do Kyung's employees and friends? Yes? Let me repeat it: I love Do Kyung's employees and friends.
After Soo Kyung doesn't allow Hae Young to leave early to go with Do Kyung, the only solution is taking her away from work and what better excuse than arresting her? This scene shows two of Do Kyung's friends pretending to be cops to take Hae Young with them and ultimately reunite her with Do Kyung for a romantic escapade (once work is done, of course). I love them, I insist, because they are crazy and funny and supportive. And they also get Do Kyung in trouble.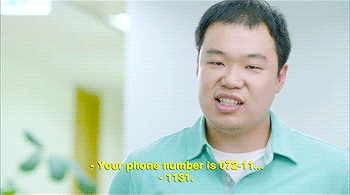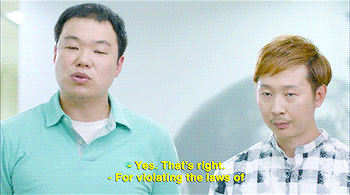 Number 3: Under the starlight night sky
Why are Do Kyung and Hae Young so cute? Like seriously. After they finish recording the requited sounds, the couple stay longer being all lovey-dovey, lying on the ground, calling each other Hae Young-ah, Oppa! over and over again while I suffer from a diabetic coma watching them. They cuddle, giggle and just look beautiful, still being so happy. All his before the police comes looking for them, ruining the mood and making me choke for laughing so hard.
I wish they were always like in this gif-set, but of course more heartache is yet to come, it's unavoidable [sighs]. So this scene is a lovely way to remind us they love each other, they are happy even if more bumps are coming our way. Let's be strong, everybody!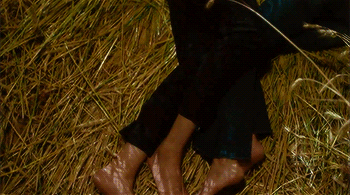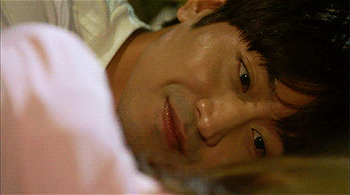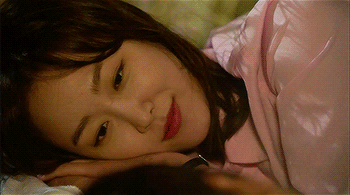 Bonus: With your happiness at heart
It seems I always pick scenes between Soo Kyung and Ji Sang for the bonus, but I really love them, and this scene where she decides to never tell him he's the father of her baby is very emotional. She wants him to be great, the best he can be, without holding him back or making him faint. She knows her baby will be fine, this will have not only Ji Sang but also her brothers to look up to. For now, she wants him to be the cool and respectable man she'll tell about to her baby. I think it's so selfless and loving, and that's why I chose this scene for the bonus.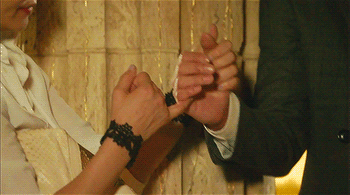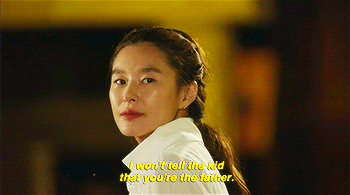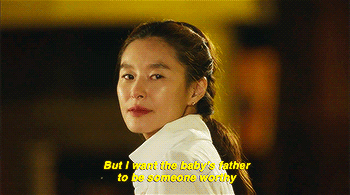 These episodes were both heart wrenching and soothing at the same time. I suffered and just wanted Do Kyung and Hae Young to talk in episode 13, and in 14 they did and were happy and I was happy. Was it the same for you all? Are you still loving this K-drama as much as at the beginning or more? I keep falling and falling for everything here. Every relationship, the dynamics and how realistic the characters are. They are well crafted and naturally played, so it's easy to understand them even if we don't agree with their actions all the time.
Do you have a favourite character in the story? For me it's, hands down, Oh Hae Young, our lead lady. She's almost top one in my list of female characters, fighting her way to be the queen with Seol from Cheese in the Trap. What about you?
And with this recap, are we ready for today's episode? Remember to add the series to your queue
---
The selection of scenes and gifs were made by Bel, just a regular fangirl who spends too much time watching K-dramas. If you want to make use of the gifs, please give credit.
In This Article
---
---