Veteran cast of upcoming comedy Dear My Friend​s proves you're never too old to be young
---
---
We all love a fun high school K-drama featuring rookie actors or a romantic office drama about 20 and 30-somethings, but once in awhile, wouldn't it be nice to see Korea's truly talented veteran actors take the spotlight in a drama celebrating the joys and trials of old age? Upcoming comedy Dear My Friends promises to be just that, featuring a cast made up of well-seasoned actors and written by the writer of It's Okay, It's Love and That Winter, the Wind Blows. Take a look!
Synopsis
A lively group of old friends reflect on their youth and the drama surrounding some of the best years of their lives, while celebrating that the best may just be yet to come.
Teasers
---
---
I love how the teasers poke fun at our culture's obsession with youth, especially in dramas. It's about time we celebrate the beauty and vibrancy of old age as well, don't you think?
Script Reading
You know a drama is going to be good when the cast can't keep a sraight face during the first script reading!
Posters
Go Hyun Jung (What's Up Fox?): She's a freelance writer who ends up becoming involved in the lives of eight elderly characters who were classmates in elementary school.

Yoon Yeo Jung (Salut d'Amore) : She's a woman who ended up a spinster virgin after spending her whole life being the caretaker of members of her family. She hates aging more than the thought of dying.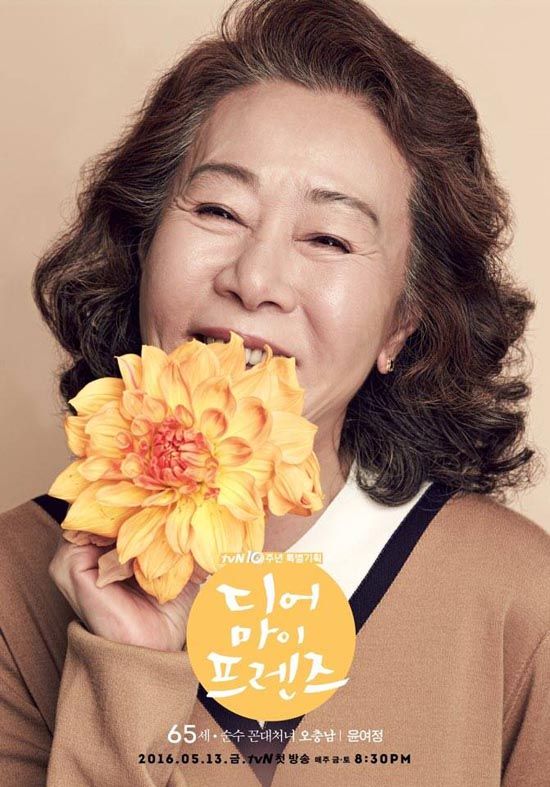 Kim Hye Ja (Unkind Women): She is described as oddball and offbeat and prone to saying random things. She has children, but doesn't want to be a burden, so she lives on her own and is determined to care for herself.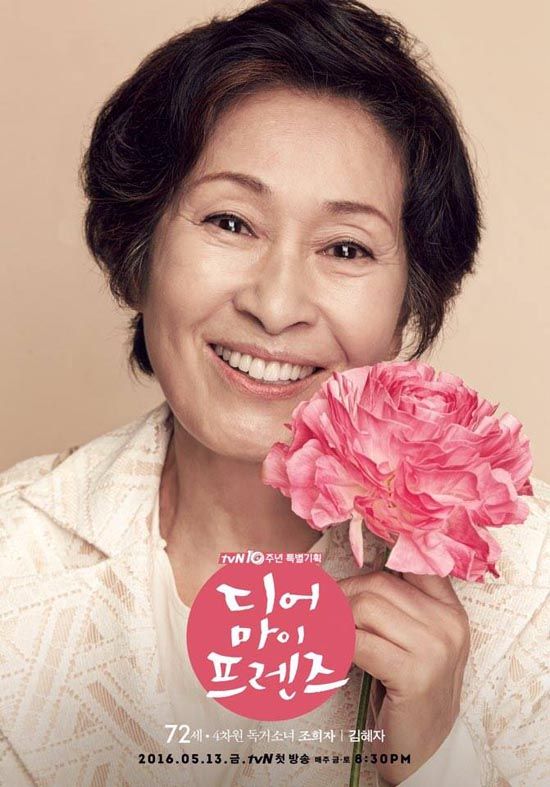 Joo Hyun (Flower Boy Ramen Shop): He's a romantic and funny former lawyer who reconnects with Kim Hye Ja, his first love.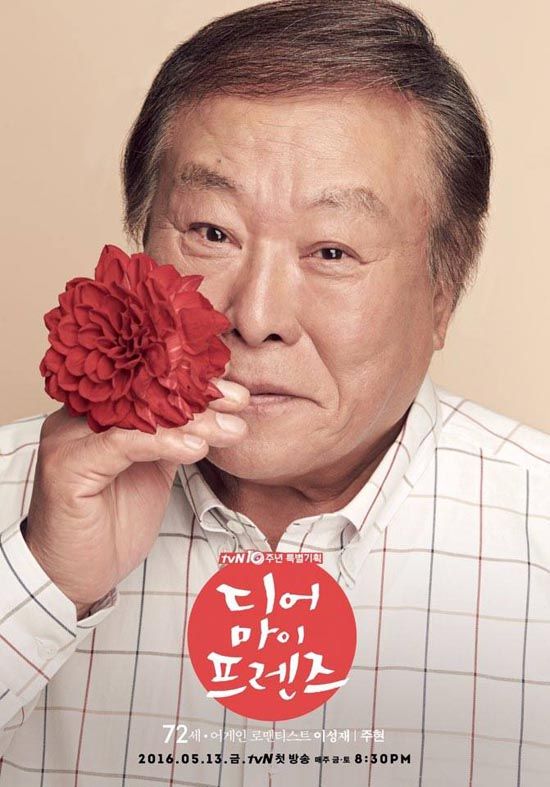 Na Moon Hee (Miss Granny): She plays the best friend of Kim Hye Ja who dreams of leaving her overbearing husband to freely travel the world.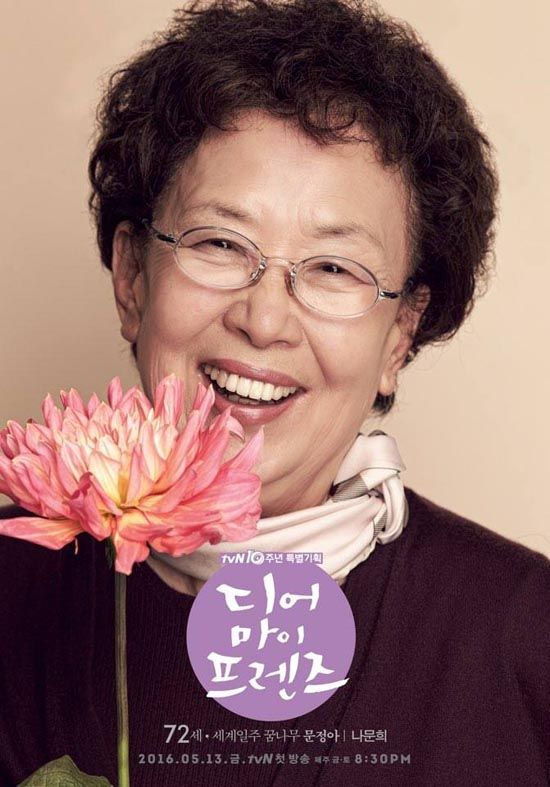 Shin Goo (The Technicians): He plays Na Moon Hee's temperamental and cheap husband.

Park Won Sook (Fated to Love You): She plays a successful actress who is lonely in real life.

Go Doo Shim (You're the Best, Lee Soon Shin): She is described as Go Hyun Jung's unstoppable gangster mom, who is always bickering with her daughter in true-to-life ways.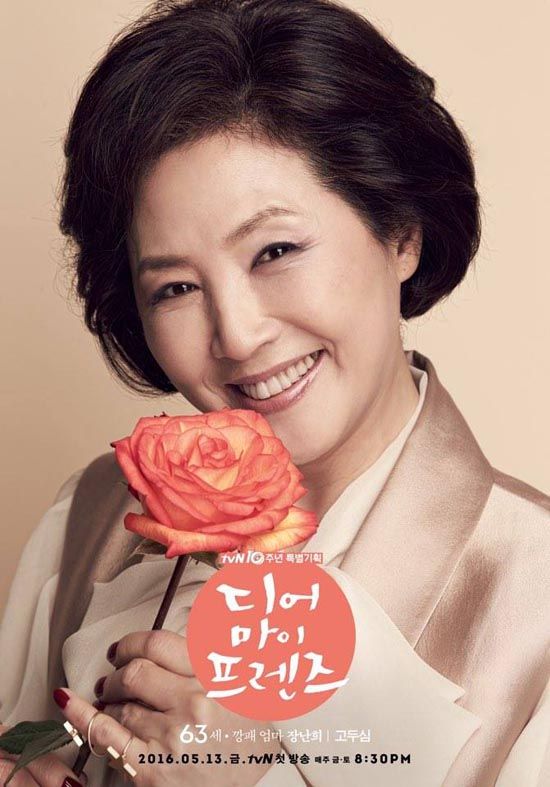 Kim Young Ok (Coffee Prince): She plays Go Hyun Jung's fiery grandma, who's described as a foul-mouthed, but positive, woman.
With a cast of such well-seasoned veteran actors and an amazing writer, this drama is going to be a rare gem that you don't want to miss! Are you looking forward to this refreshing new drama?
Dear My Friends is coming exclusively to DramaFever on May 13. Add it to your queue now!
Add to Queue
(Source: Via)
In This Article
---
---