WATCH ONLINE: Our Gab Soon, starring Kim So Eun and Song Jae Rim
---
---
It's time to see our favorite We Got Married couple Song Jae Rim and Kim So Eun reunite to play a cute and funny pair facing the daily struggles of adulthood in Our Gab Soon! This funny family drama gives us a peek into the everyday family lives of people in South Korea, and you can watch it online now on DramaFever!
Synopsis
Kim So Eun (Boys Over Flowers) and Song Jae Rim (Flower Boy Ramen Shop) star in a relationship comedy that both honors and parodies couples across the marital spectrum. Heo Gab Dol (Song Jae Rim) has graduated from college but has no job. He has been trying, unsuccessfully, to pass the civil service exam for three years. Shin Gab Soon (Kim So Eun) is his long-time girlfriend and has been supporting Heo Gab Dol for years through part-time jobs. She hopes that him getting the civil service job will mean he finally proposes to her. Despite their desire to eventually tie the knot, what is confusing the lovebirds' feelings is seeing all kinds of other couples around them: a group that remained in touch after divorce, one that gets remarried, one that lives together, and one that is married only in the eyes of the law. Throw in several people who have varied opinions of the institution, including family members Shin Se Gye (My Fair Lady alum Lee Wan) and Heo Da Hae (Sly and Single Again star Kim Gyu Ri), and our young couple really doesn't know what they want. With all these relationships and their varied opinions regarding this age-old institution, will Heo Gab Dol and Shin Gab Soon be as eager to walk down the aisle, or will this journey end long before it's time for the baby carriage?
Marking a reunion of its two main stars since their days on the reality show We Got Married, Our Gab Soon is the first lead acting role for Song Jae Rim in a network television series. Alternately known as "The Perfect Bride", Our Gab Soon is the latest project by director Boo Sung Chul, the man behind the immensely huge hits Heirs and My Girlfriend is a Nine-Tailed Fox, and has been written by Moon Young Nam, who last brought us The Wang Family and Live in Style. The first two episodes of Our Gab Soon will air on DramaFever on August 31, 2016, with two episodes fully subtitled every Wednesday. The show is expected to run for 50 episodes, with an expected finale on February 12, 2017.
Trailers
---
Posters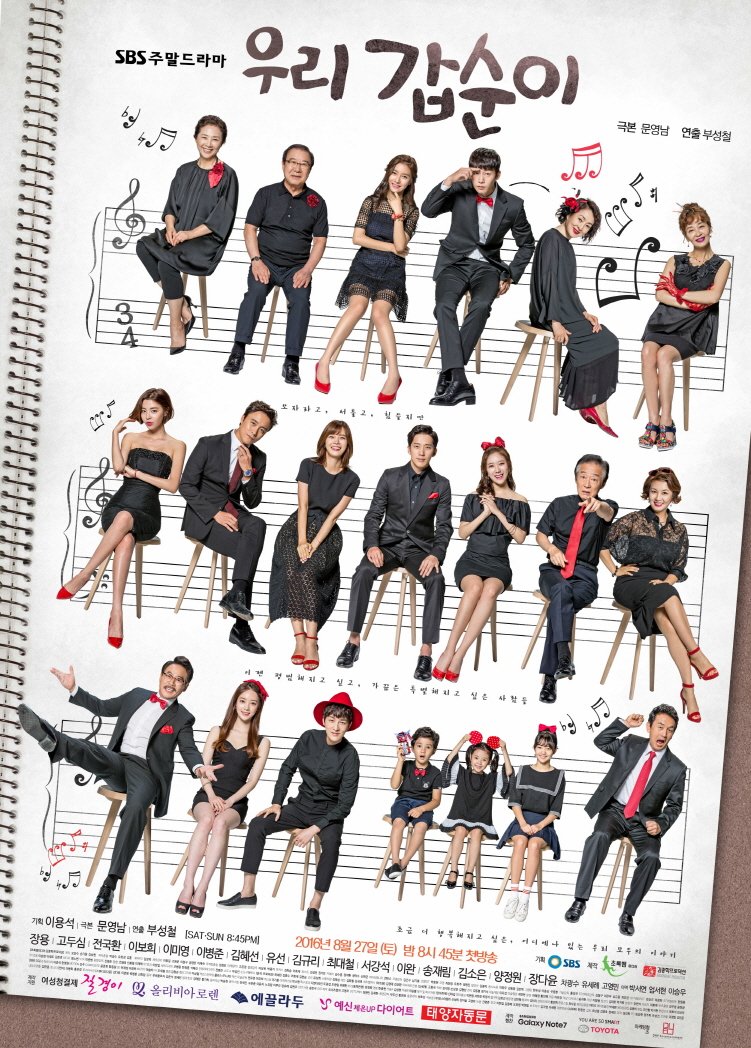 Watch Now
In This Article
---
---