7 K-pop comebacks to look forward to this October
---
---
Summer is the busiest time of the year for K-pop, but unfortunately, it is also officially over. Luckily for K-pop lovers, this also means the beginning of the autumn comeback season, which is sure to be filled with exciting, new music and concepts. Fall is already kicking off with seven confirmed comebacks in October from some extremely wellknown artists. Check out the full line-up below and see if your favorites are making a comeback soon.
1.) MONSTA X
After releasing their mysterious third mini album, The Clan Pt. 1 Lost, earlier this year, MONSTA X will finally be releasing the story's continuation with their new comeback, The Clan 2.5 Part 2. Guilty. Leading up to their highly anticipated return, the group has been spoiling their fans with individual and group teaser photos. This will continue consistantly until MONSTA X's comeback on October 4.
---
2.) SHINee
Even in 90's fashion these boys still manage to look amazing! SHINee is rocking a cool, retro style in the teaser images for their new album,1 of 1. The album will released on October 5 and contain nine songs, including a funky title song of the same name, Until then, fans will have to enjoy the group's teasers and anticipate this interesting comeback.
---
3.) Ailee
After not releasing an album for a year, Ailee is reclaiming her place as vocal queen with her upcoming album, A New Empire. This album will include collaborations with Yoon Mirae and a song featuring hip-hop duo and YMC labelmate, Baechigi. Ailee's comeback will also include a mini album showcase on October 4 before the album's release on October 5. You can see the teaser for her title song Home, here.
---
4.) BTS
Get ready, because BTS is having a comeback and it is going to be amazing. Leading up to the the release of their second full length album, the group released a series of short films entitled WINGS. There are seven of these videos in total, each focusing on one member's story, but are each connect to each other and the group's previous concepts. To get a good idea about the group's comeback you can watch all seven of the films here along with their comeback trailer Boy Meets Evil here. Please anticipate the release of their album, WINGS, on October 10.
---
5.) IOI
It has been confirm by YMC Entertainment that all 11 members of IOI will be releasing an album on October 17. Little detail is known about the album at the moment, however, it is very likely that the girls will have a comeback showcase on Mnet's M Countdown. Regardless, it'll be nice to see more from these promising rookies.
---
6.) BLACKPINK
Despite debuting in August, BLACKPINK is already expecting a comeback in October. After releasing their first songs BOOMBAYAH and Whistle, these girls created a name for themselves by topping the Billboard World Digital Songs chart with their debut song and becoming the girl group with the highest brand reputation. Although there is no set date for the group's comeback, BLACKPINK has already filmed the music video for an unreleased song and will be returning with at least two songs.
---
7.) TWICE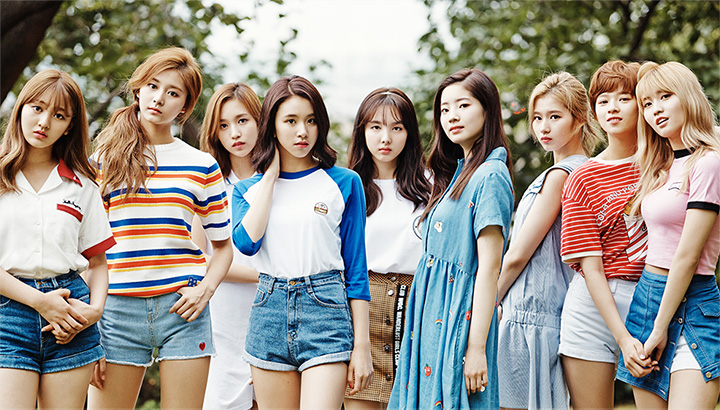 Unfortunately, no date has been confirmed for TWICE's comeback, however, the rookie group has big plans for one towards the end of October. The title track has already been made by wellknown K-pop composer, Black Eyed Pilseung, but there is little else known regarding the album due to it still being in it's preparation stages.
---
*BONUS*- Sandeul of B1A4
After being widely recognized for his incredible vocal talent on shows like King of Masked Singer and Duet Song Festival, Sandeul will become the first member of B1A4 to have a solo debut. He will be releasing his first mini album entitled Stay That Way (working title) that has a very sweet, endearing concept and will contain five tracks, including a duet with MAMAMOO's Wheein. Sandeul contributed both compositions and lyrics to this album, so it'll be very interesting to see what he has in store for his fans. You can see the album preview here to get a better feel of his style.
---
What do you think of this year's fall line-up? Which comeback are you most excited for? Anyone else you want to see have a comeback soon? Let us know in the comments below!
In This Article
---
---